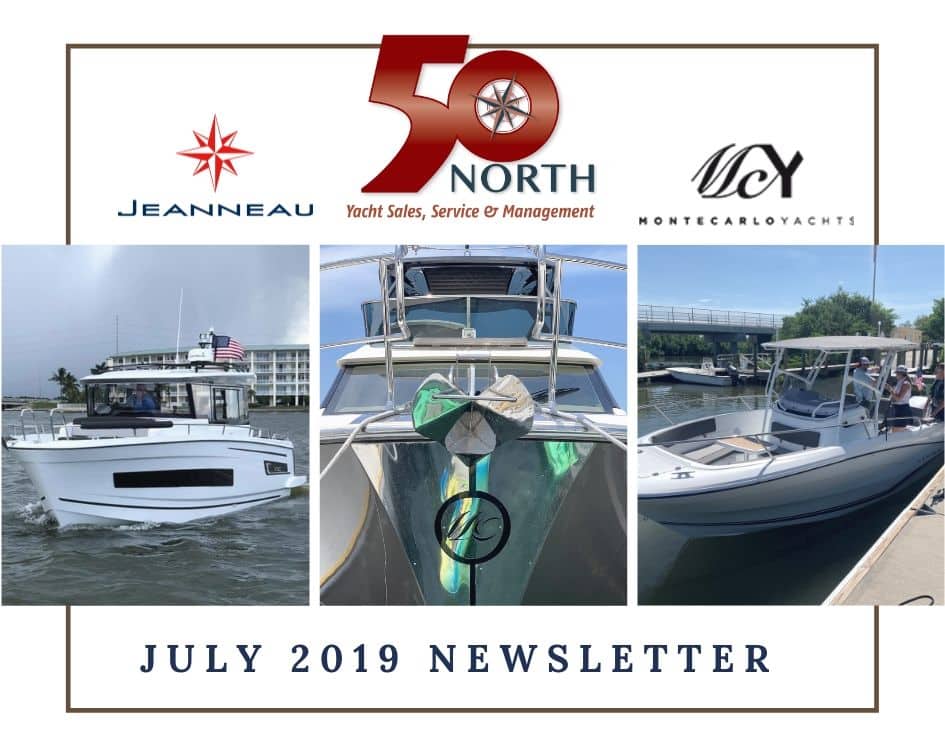 HIGHLIGHTS
> 2019 Jeanneau Power Throttle Down Event
> New Model Walk-Throughs
> MCY66 I MCY70 I MCY76 Premier 
> New Listings
> Recent Price Reductions
2019 JEANNEAU POWER THROTTLE DOWN EVENT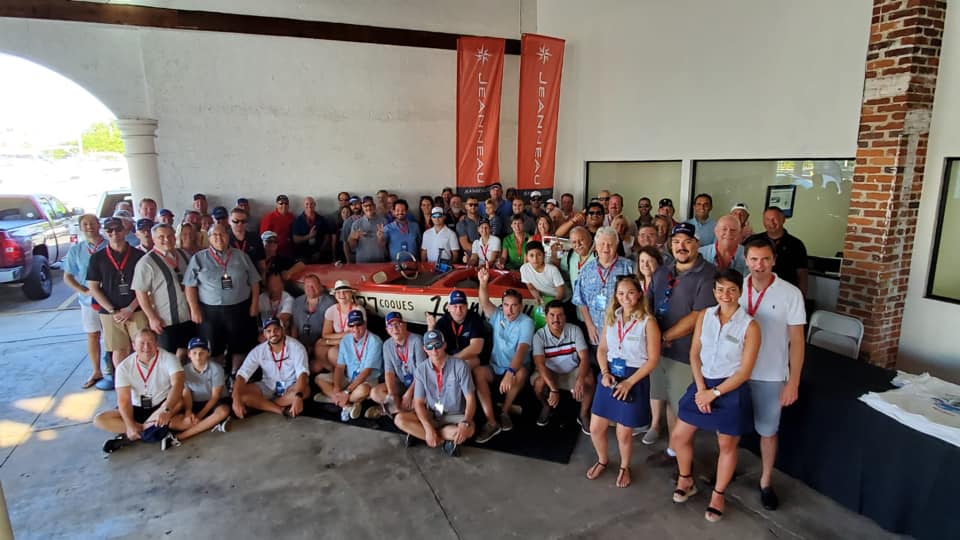 This month Jeanneau outboard power dealers and partners gathered together in St. Petersburg, FL for one of our favorite events of the year, the 3rd Annual Jeanneau Power Throttle Down Event, where we get to test the latest and greatest that Jeanneau Power has to offer! Each year this is our chance, as dealers, to get out on the water and see what each current and new models have to offer – test their performance and versatility. 
This year's highlights for us were the Jeanneau NC 1095, NC 895 SPORT, and the Jeanneau Leader 9.0CC and they all lived up to the hype! 
Scroll down for walkthrough videos on two of our favorite new models! 

NEW Jeanneau Outboard Power Models

The long-awaited Jeanneau NC895 SPORT is here and we got a first look. Check out all the versatile features packed into this sports cruiser!
Step aboard the NEW Jeanneau Leader 9.0 CC with us, winner of the 2018 Best of Boats award for "Best Fun Boat!"
*JUST LISTED*



1997 CRUISER YACHTS 3650
Asking Price $110,000
For more info call
Tracey Feinberg
619-920-7249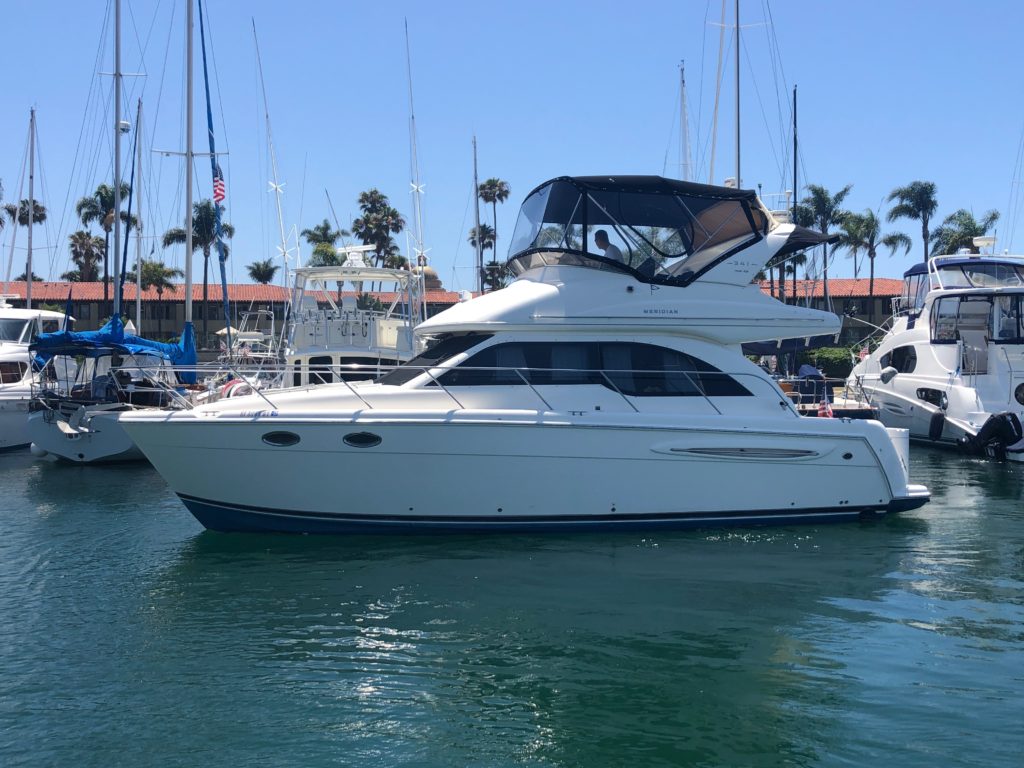 2003 MERIDIAN 341
Asking Price $108,900
For more info call
Graham Rutherford
858-740-1987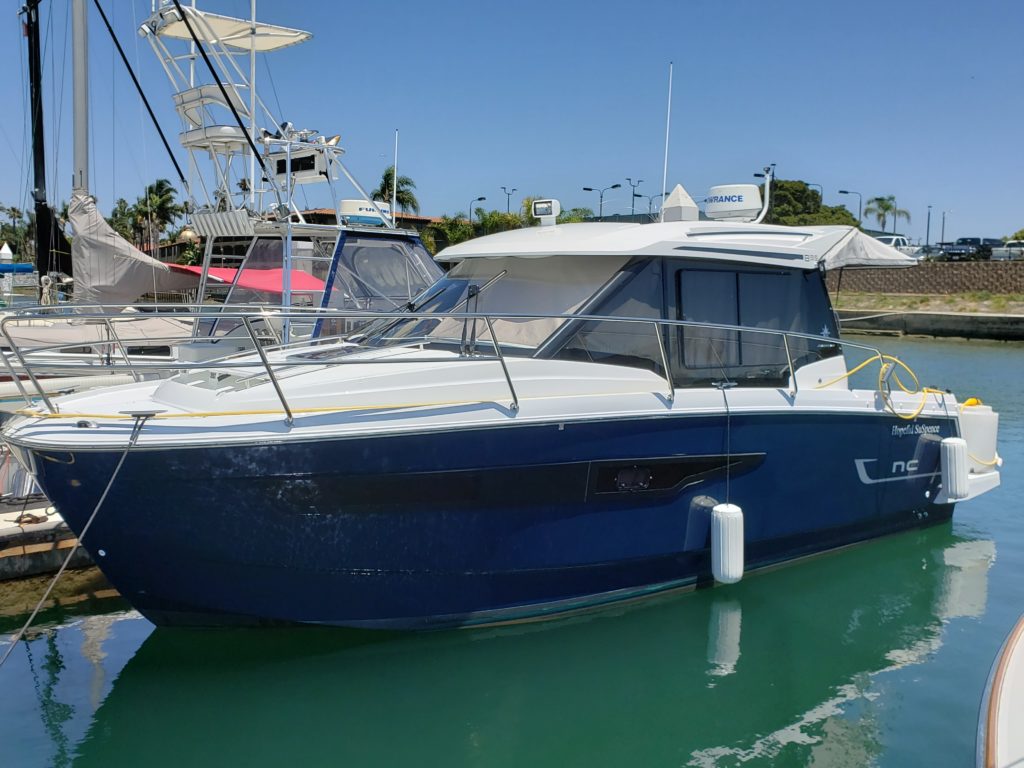 2019 JEANNEAU NC 895 OFFSHORE
ASKING PRICE $195,000
For more info call
 Tracey Feinberg
619-920-7249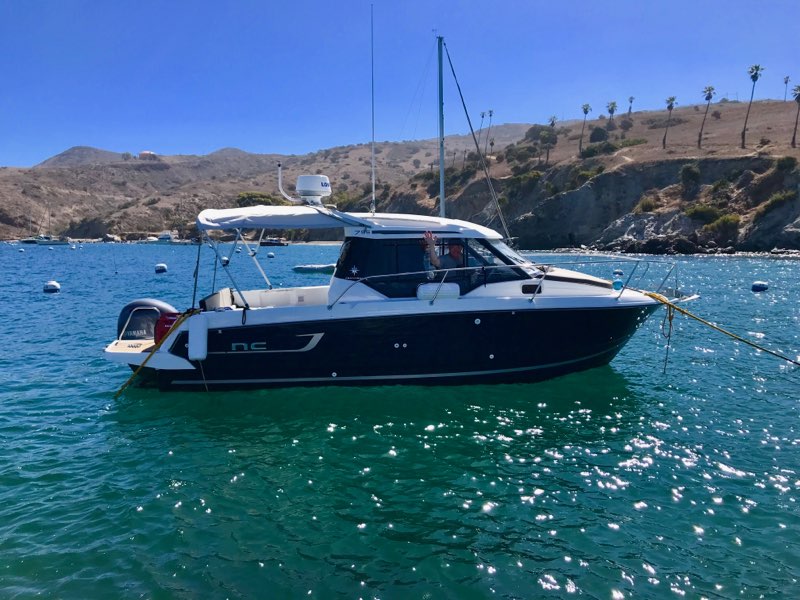 2018 JEANNEAU NC 795
ASKING PRICE $115,000
For more info call
 Mark Gibbons  or Tracey Feinberg
619-997-9491    619-920-7249
MCY66 I MCY70 I MCY76
Debut in Italy #Atributetolight
"The presentation of the new MCY 76 was a truly magical moment" 
Take a glance into the A Tribute to Light, an event presenting Monte Carlo Yachts' new achievements, celebrated the brand's continuous investments towards advanced design and technological features. The new MCY 76 – alongside its sisters, the new MCY 70 and MCY 66  were premiered- during an enchanting evening in the Gulf of Trieste. 
The exclusive event was showered by over 300 special guests, inspiring light presentations, and inimitable classic Italian style. Wait until you see these new models, they're something out of a yacht dream. 

RECENT PRICE REDUCTIONS!


2016 Monte Carlo MC6
Asking Price: $1,275,000
– LLC OWNED
– VERY LOW HOURS
This is an incredible opportunity to own this sought after yacht at below market value. 
Elected boat of the year in the 'Flybridge up to 60ft' category at the 'Motor Boat Awards', the MC6 has carved itself a niche through style, services, and a top-quality build.
For More Info Call:
Mark Gibbons
 619-997-9491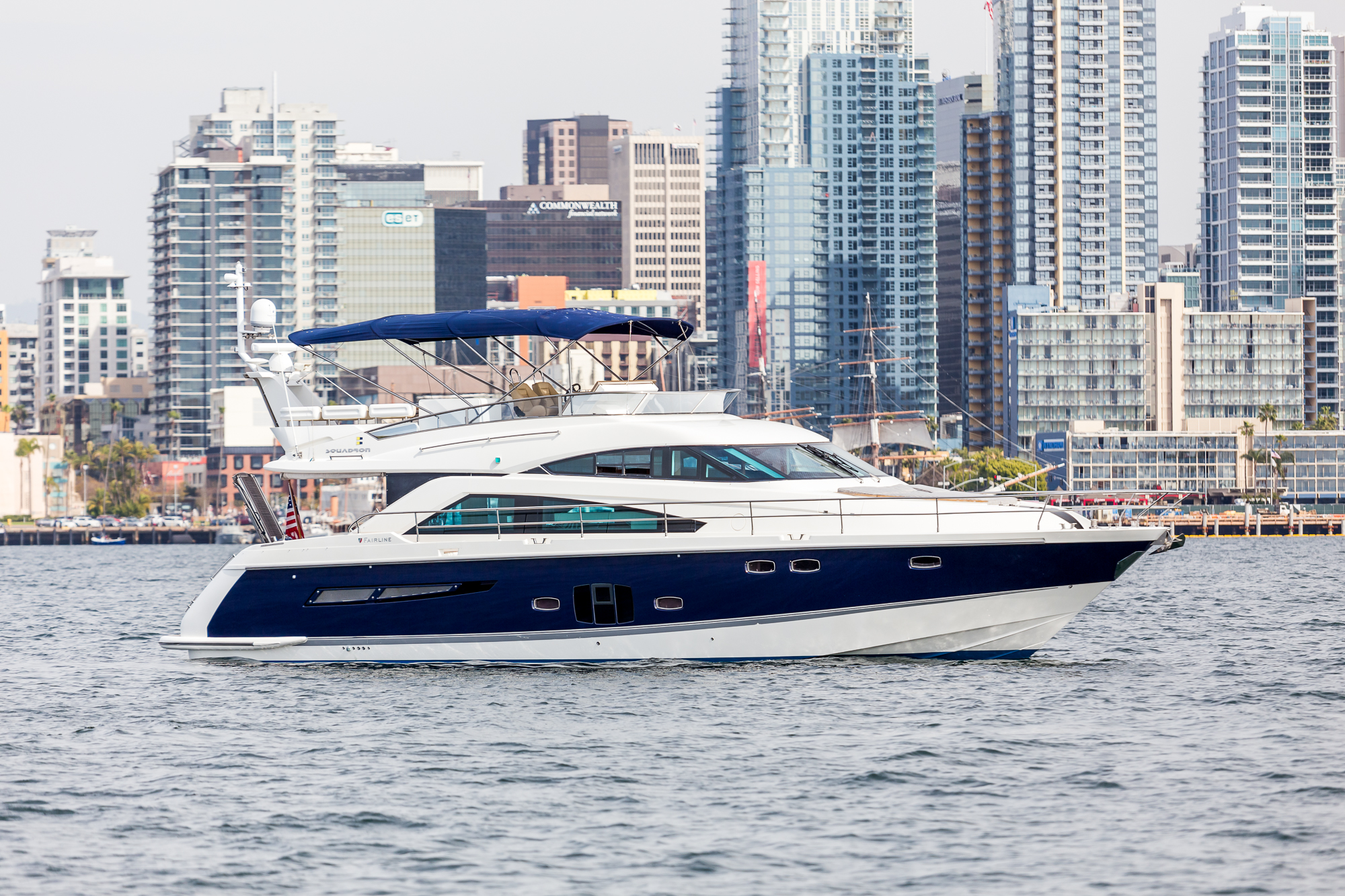 2010 FAIRLINE 55 SQUADRON
Asking Price $795,000
For more info call
Mark Gibbons
619-997-9491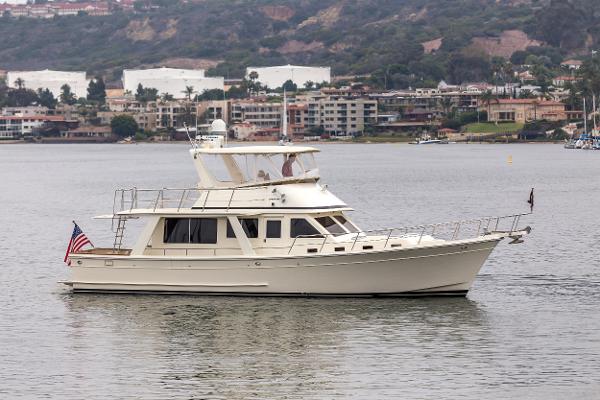 1998 OFFSHORE 48
Asking Price $375,000
For more info call
Gregg Morton
858-967-9310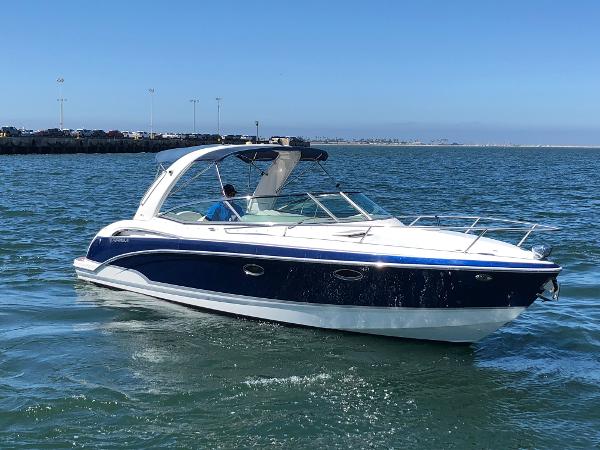 2007 FORMULA 31 SS
Asking Price $74,999
For more info call
Graham Rutherford
858-740-1987
RECENTLY SOLD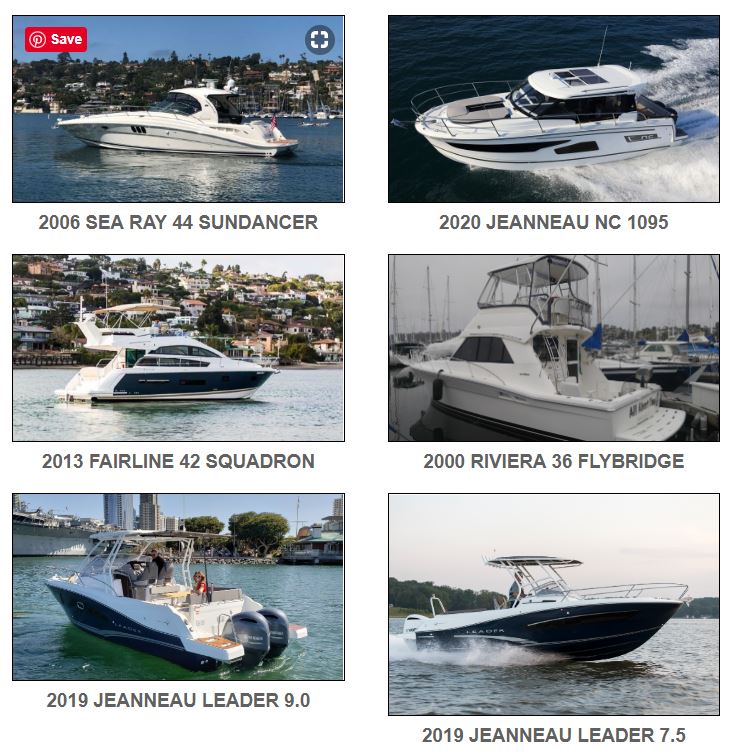 NEW BOATS IN STOCK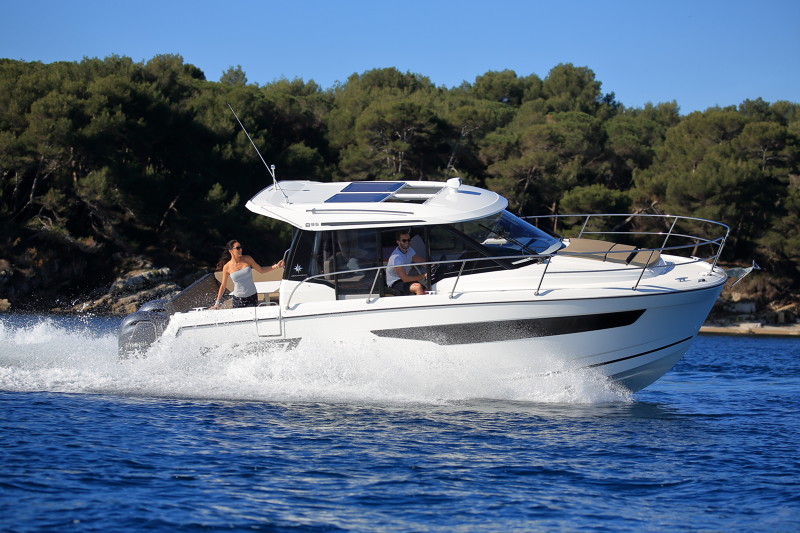 2019 JEANNEAU NC895
Available at our dock NOW in San Diego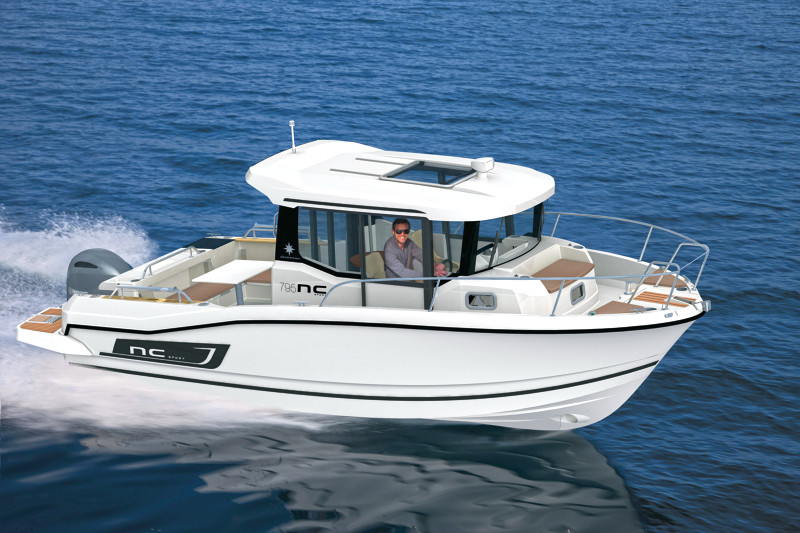 2019 JEANNEAU NC 795 SPORT
Available at our dock NOW in San Diego
See behind the scenes highlights, clips from boat shows, extended interviews, and new listing sneak peeks!
UPCOMING EVENTS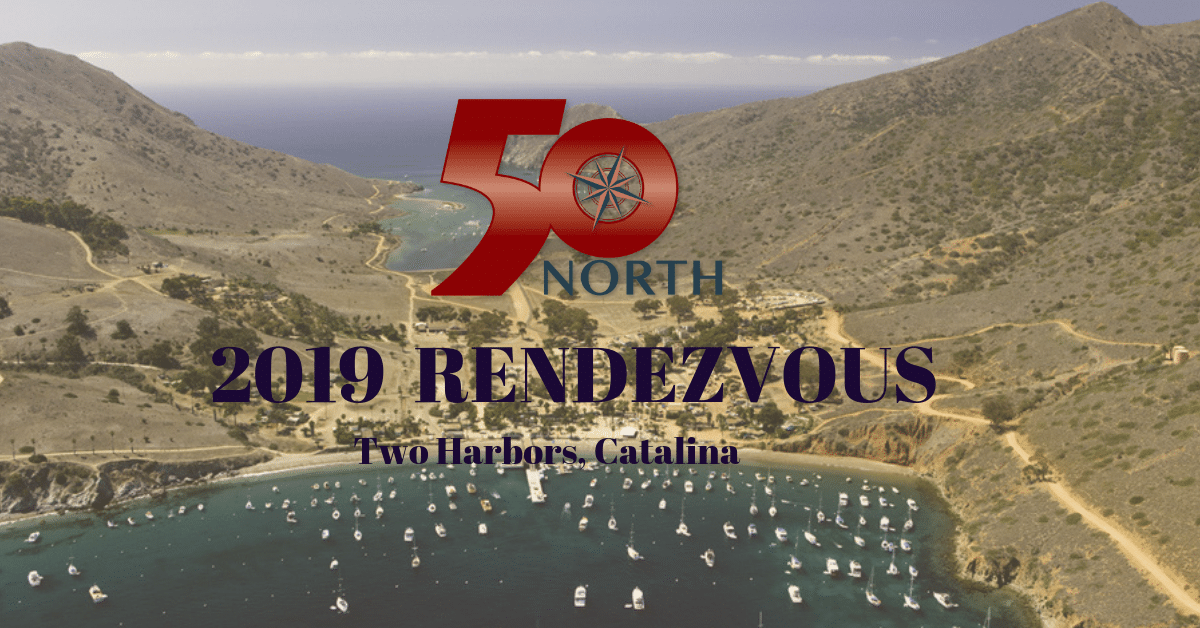 August 22 -25, 2019
It's almost time for our 2nd annual Catalina Island Rendezvous! We had such a great time last year and are excited to do it again! 
IN CASE YOU MISSED IT …
We've got new digs just down the street from our previous location! We have officially dropped anchor at: 
Shelter Cove Marina
2240 Shelter Island Drive, Suite 100
San Diego, CA 92106
Cove visit us!

Didn't find what you were looking for or have questions about listings or upcoming events?
CONTACT US: info@50northyachts.com