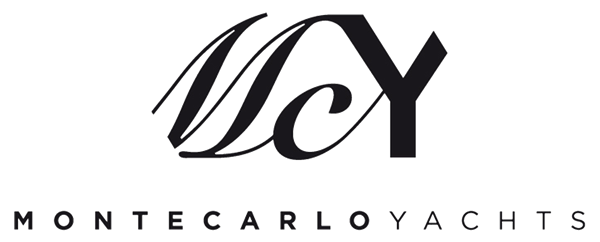 Introducing The NEW MCY 70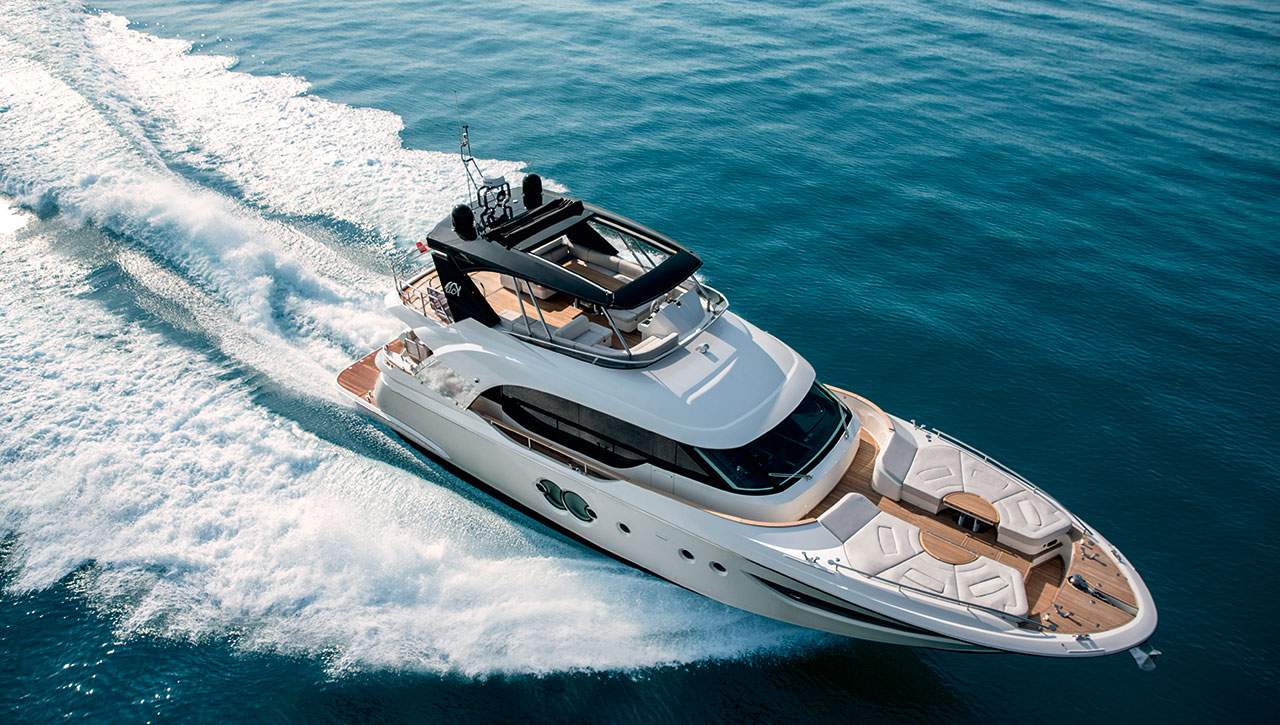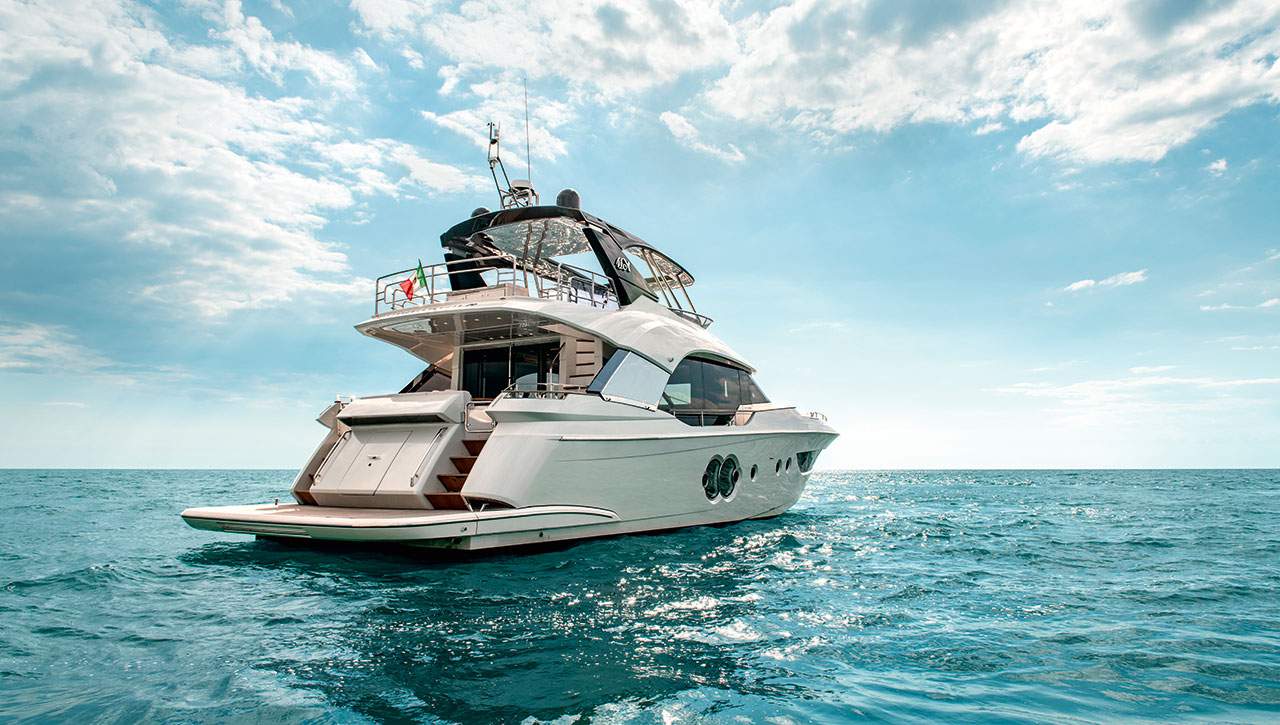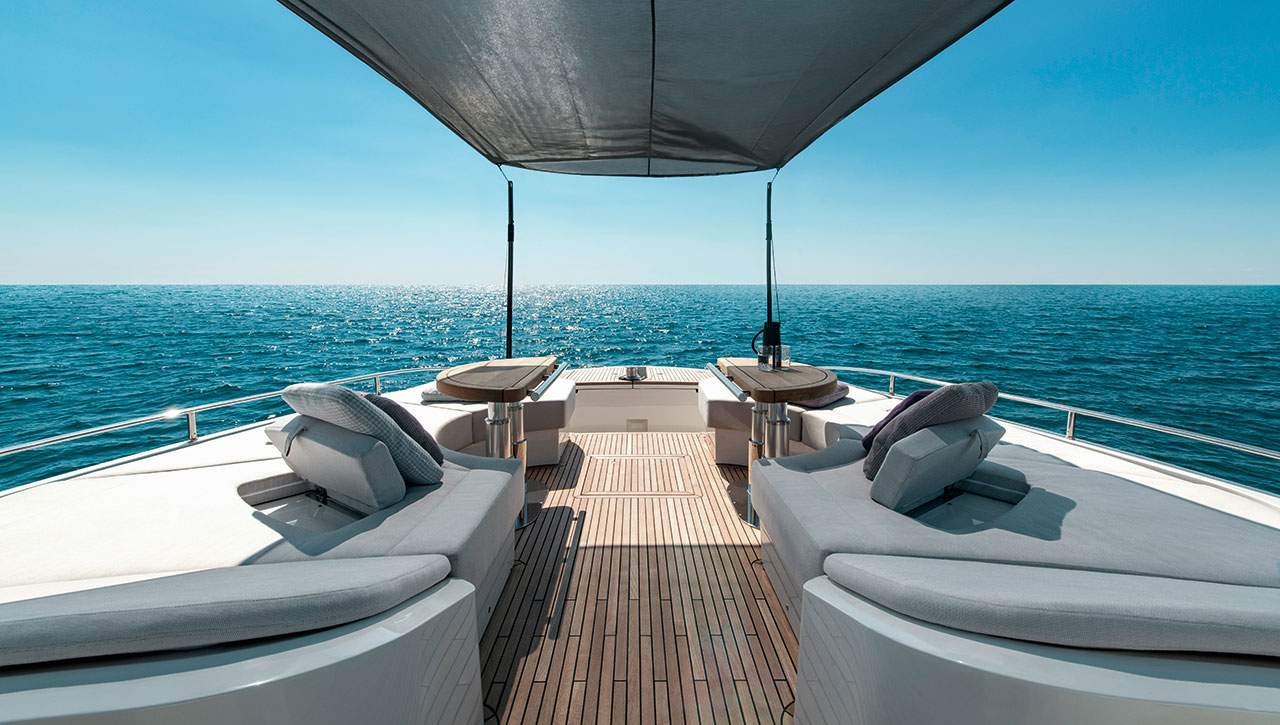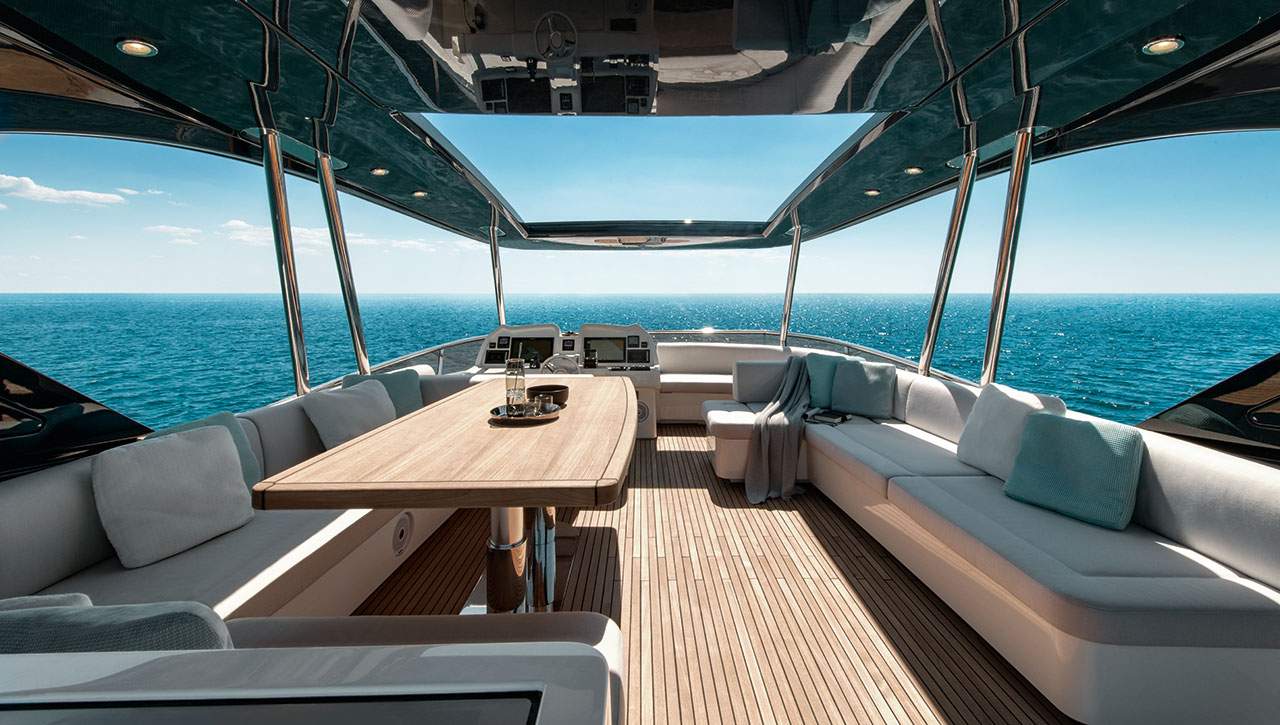 The new MCY 70 perfectly embodies Monte Carlo Yachts' values, and the Nuvolari Lenard design emphasizes the yacht's role as a home-away-from- home with particular attention given to wider interior volumes and enlarged exterior entertainment areas where shaped bulwarks enhance the quality of light and space across the main deck and new portholes and windows create an even more immersive relationship with the ocean and the outdoors.
The interior decoration on the new
 MCY 70 is unique and elegant, and
makes use of geometric patterns and
linear structures to bring together aliving experience that is both warm and contemporary. The use of reflective materials and lacquered woods emphasizes brightness throughout the interior spaces. These elements are softened by the natural wood flooring and vertical panels and rich fabrics, which provide a pleasant contrast to the crisp lacquered interiors.

Other defining traits of the new yacht include a carbon fiber T-Top inspired by MCY largest models featuring lateral supports for a 360° view of the seascape, and an extended Flybridge with a fully customizable lounge area and tables served by an open air galley for a private and elegant al fresco dining experience on board.
Main dimensions: Overall length (LOA) 69′ 11″
Maximum beam:17′ 9″ (Draft) 5′ 5″ (V-Drive) 5′ 11″ (ZF POD)
Building materials: VTR, Kevlar®, Carbon Fiber
Design category: CE-A
Exterior and Interior design: Nuvolari Lenard
Displacement: 41 t Dry (V-Drive) 42 t Dry (ZF POD)
Engines: 2 x MAN V8 1200 (V-Drive) 2 x MAN V8 1200 (ZF POD)
Speed: Maximum speed 35-40 MPH Cruise speed 27-30 MPH
Tanks: 1057 gallons & Fresh water 221 gallons
Naval architecture & engineering: Monte Carlo Yachts
The MCY 70 is the third boat from the MCY Collection that has sailed the seas. It features all of the function and form of the range that these yachts are known for. The aft area is spacious and completely sheltered by its extended flybridge. Also, the innovative use of glass fashion plates and steel, which is a signature trait of Monte Carlo Yachts increases the feeling of privacy onboard.
50 North Yachts is your Exclusive Dealer for Monte Carlo Yachts
Here at 50 North we are completely committed to you. We do this every day and isn't merely something that we say. We think open human interaction makes all of the difference in the world, and you can rely on us to be reliable, honest and very willing to go that extra mile for your purchase. Contact us today by filling out the form below..