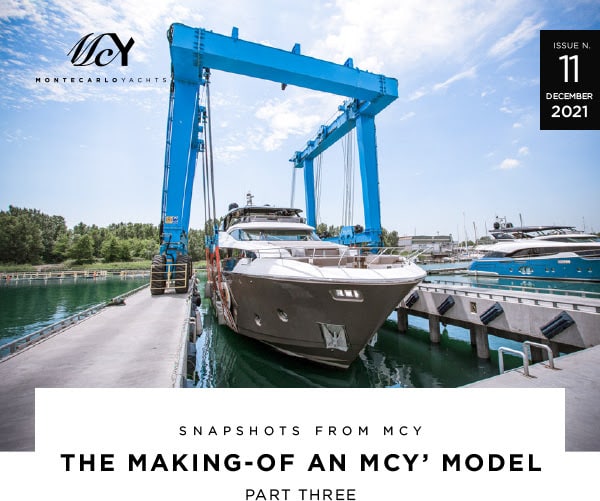 Every Monte Carlo Yachts is truly unique. In the state-of-the-art Monfalcone shipyard, a cutting-edge Modular Construction Process is adopted. This approach, unique in the sector, allows MCY to deliver top quality and reliability products, with high levels of customization. The final handover of a brand new yacht is a crucial moment, in which accurate tests and sea trials are conducted before the owner leaves for new and exciting adventures at sea.
________
Painting and commissioning
Following the final assembly, rigorous quality control inspections are led on the yacht. Once this phase is complete, it is ready to enter MCY's cutting-edge painting facility. Here, owners can choose from an almost limitless palette of paint options, including custom-made colors. Finally, the hull receives its rich, glossy outer coat of paint.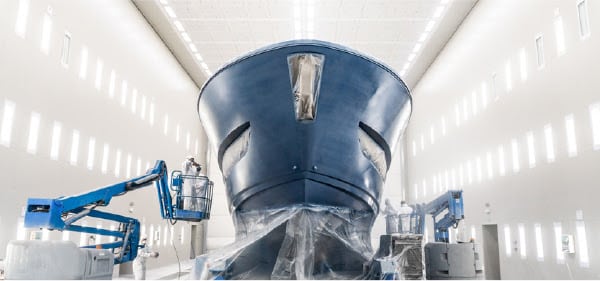 When the paint has set, the yacht goes through a series of accurate tests before the final handover to its owner.
Testing and training
When a brand new MCY' model is ready to be delivered, specific sea trials are conducted together with the captain or with the owner in person. During this phase, equipment and machinery are thoroughly tested for a length of time sufficient to demonstrate satisfactory workmanship and operational suitability.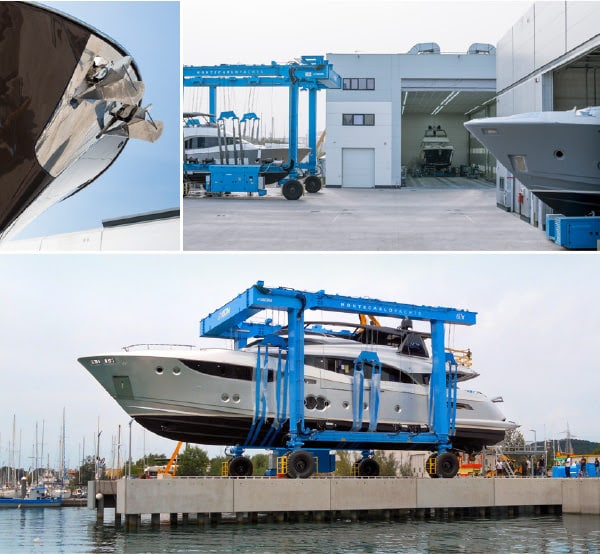 The yacht can be delivered at the MCY' shipyard in Monfalcone or in any other place agreed with the customer. Owners who decide to start their very first journey onboard from Monfalcone have the chance to explore the fascinating Adriatic Sea and to easily access the marvels of the Mediterranean Sea.