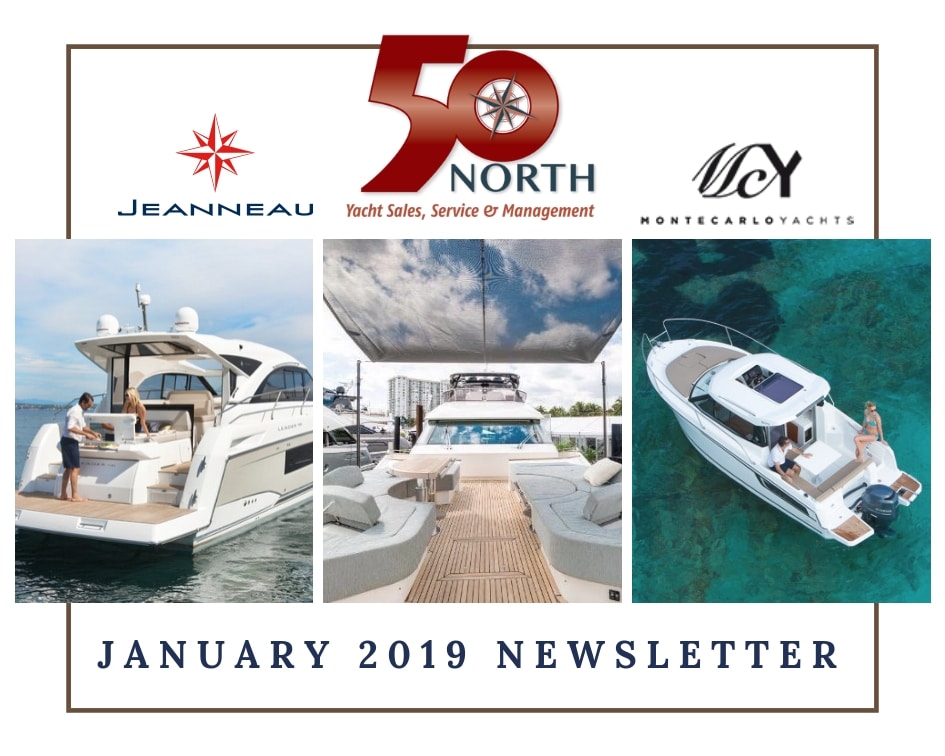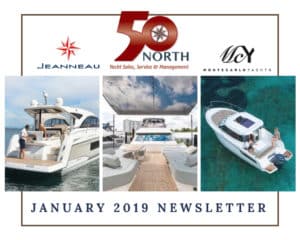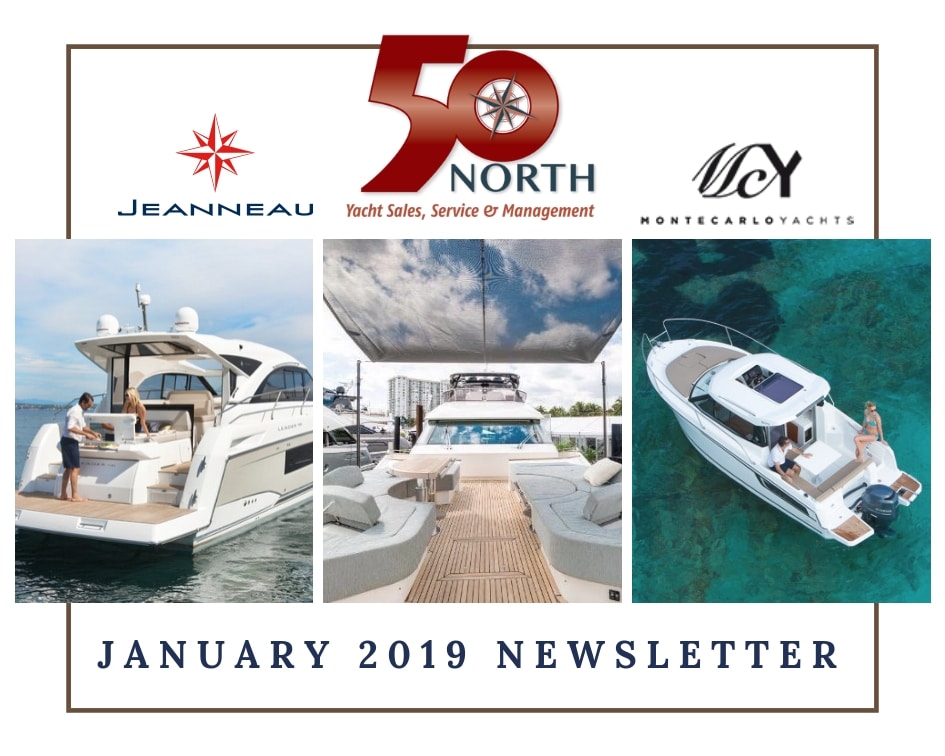 HIGHLIGHTS 
° San Diego Sunroad Boat Show Wrap Up
° Featured Listing – Offshore 48
° 2019 Jeanneau Rendezvous Save The Date
° New Boats Available NOW
° New Boats On The Way       
° Brokerage Listings             
UPCOMING EVENTS

Miami Boat & Yacht Show – February 14-17, 2019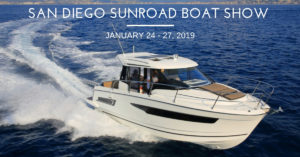 NEW YEAR, NEW BOAT!
A great big THANK YOU to everyone that came to check out our largest lineup of Jeanneau Powerboats and Monte Carlo Yacht 70, it was a fantastic weekend! West Coast debuts included the Jeanneau Leader 7.5, Leader 9.0 and Jeanneau NC 795 Sport! Along with the favorite Jeanneau NC 895, NC 795, and the always stunning MCY 70. 
If you missed us at the show or weren't able to make it, contact us to schedule a showing at our dock ( info@50northyachts.com ) or visit our office at 2353 Shelter Island Drive, San Diego, CA. 
1998 OFFSHORE 48 "FISH TACO"
This Offshore Sedan designed by William Crealock is well known for its quality and ability to handle well in adverse sea conditions. Complete with two staterooms, two full heads, lower helm station, with access to the flybridge through the main salon.    The boat gets on plane quickly (at about 12 knots) and knifes cleanly through waves and chop. Thanks to the boat's substantial displacement, long shallow keel, low profile and low center of gravity, the 48 offers a rock-solid ride and a high degree of directional stability. Handling is sure and responsive in a variety of sea conditions — this boat has earned a reputation as a good boat in all conditions.
SEE FULL LISTING
SAVE THE DATE! 
2019 Jeanneau Rendezvous
We have set the dates for our 2nd Annual Jeanneau Rendezvous! Mark your calendars for August 22 – 25 and join us in Two Harbor, Catalina for 4 days of fun, on and off the water, and lots of Jeanneau powerboats! All Jeanneau owners, family, friends, and fans are invited! We are planning to make this year's rendezvous bigger and even better! Stay tuned for more details.
NEW BOATS IN STOCK
AVAILABLE NOW at our dock in San Diego!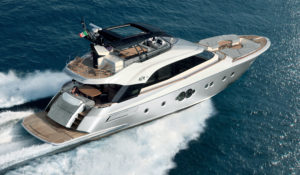 MCY 70
There is no yacht quite like the MCY 70, it is beautifully different from anything else found in the oceans of the world.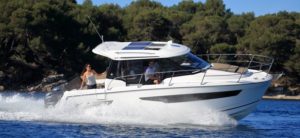 2019 JEANNEAU NC 895
JUST ARRIVED!
Designed for cruising, the new NC 895 is a true weekender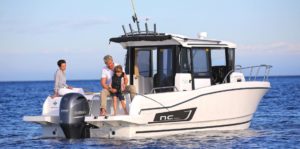 2019 JEANNEAU NC 795 SPORT 
The perfect multi-use cruiser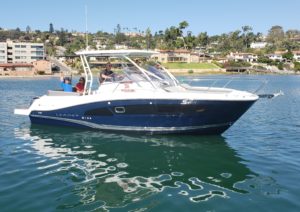 2019 JEANNEAU LEADER 9.0
Perfect for family fun in the sun, weekending, cruising, or just hanging out. A sporty boat with plenty of room for friends and family.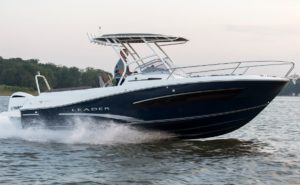 2019 JEANNEAU LEADER 7.5
A spacious saloon and cabins provide for unforgettable evenings, while the fore and aft sundecks allow you to enjoy every moment of being on the water. 
We are your West Coast premier yacht sales and service firm and exclusive dealer for  Monte Carlo Yachts & Jeanneau Power Boats. Check out a full line up of all new Jeanneau Inboard/Outboard and Monte Carlo Yachts models here: 
SEE ALL NEW JEANNEAU OUTBOARD MODELS
ALL NEW JEANNEAU INBOARD MODELS
ALL NEW MCY MODELS
UPCOMING EVENTS

Miami International Boat & Yacht Show – February 14-18, 2019
Jeanneau Power Lineup 
Outboard: NC 1095 | NC 895 | NC 795 | Leader 33 OB | Leader 10.5 | Leader 9.0 | Leader 9.0 CC
Inboard: NC 33 | NC 37 | Leader 36
Miami International Boat Show @ Miami Marine Stadium Park & Basin, Virginia Key
3501 Rickenbacker Causeway Miami FL 33149
http://www.miamiboatshow.com/
Monte Carlo Yachts Lineup
MCY 65 | MCY 70 | MCY 80 | MCY 86
Miami Yacht Show @ 1 Herald Plaza, Miami, FL 33132
https://www.miamiyachtshow.com/en/home.html
Contact us for more info or to schedule a viewing 
NEW BOATS COMING SOON
CONTACT US:
info@50northyachts.com


Didn't find what you were looking for or have questions about listings or upcoming events?