HIGHLIGHTS 
> Miami Boat & Yacht Show Wrap-Up
> New Boats In Stock
> Jeanneau Power Events
> New Boats Coming Soon
> Featured Listing
SAVE THE DATE
Fred Hall Long Beach Boat Show: March 6-10, 2019
Newport Boat Show: April 25-28, 2019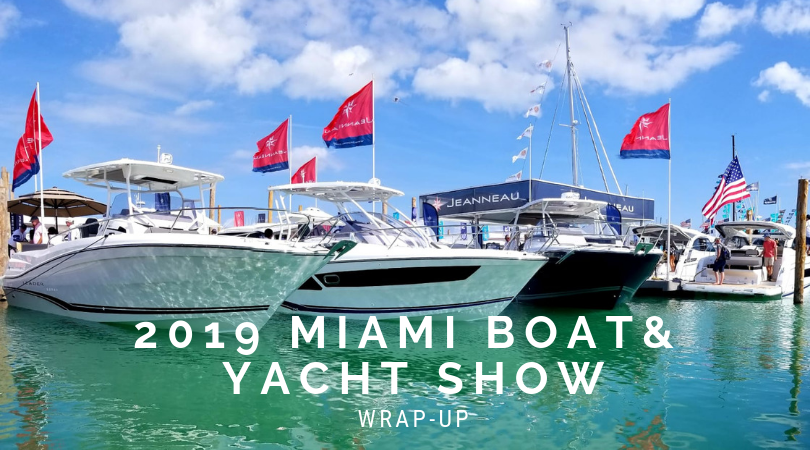 NEW YEAR, NEW BOAT!
Thanks to all that came out to see us at the Monte Carlo Yachts display,at the 2019 Miami Yacht Show, and the Jeanneau Power line-up at the Miami International Boat Show! It was a show for the books, featuring popular models and debuts from both brands.
The Monte Carlo Yachts lineup featured the: MCY 65 I MCY 70 I MCY 80 I MCY 86 followed by an incredible gala event on Saturday night. With a stunning display and beautiful weather these incredible boats where busy all week.
Over at the Miami International Boat Show, the Jeanneau Power display featured: Jeanneau Inboard:  NC 33 | NC 37 | Leader 33 Jeanneau Outboard:  Leader 9.0 | Leader 9.0 CC | Leader 10.5 | Leader 33 OB | NC 795 | NC 895 |NC 1095 Powerboaters from all around flocked to see these amazing boats and Yamaha even featured demo rides on the Jeanneau Leader 10.5!
If you were unable to make it to the show and are interested in more information on any of these MCY or Jeanneau Powerboat models please contact us: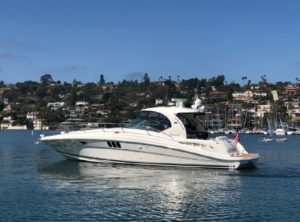 2006 Sea Ray 440 Sundancer This wonderful vessel has been maintained and upgraded consistently throughout its life by a knowledgeable, discerning owner.  With several options not found on other vessels on the market today, including bow thruster, SAT TV and synthetic decks, this boat is a must see.  The current owner purchased her new and fully loaded with factory options in 2006 and remains in immaculate condition today.  She has lived in fresh water and stored under full cover until June of this year when she moved to her new home in San Diego.  The owners have found their next boat – She is priced to sell! SEE FULL LISTING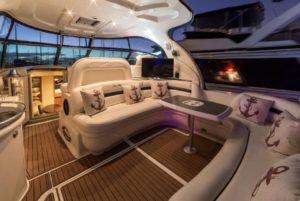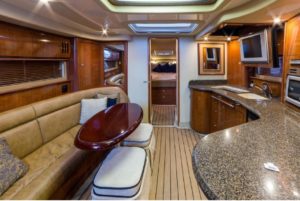 JEANNEAU POWER EVENTS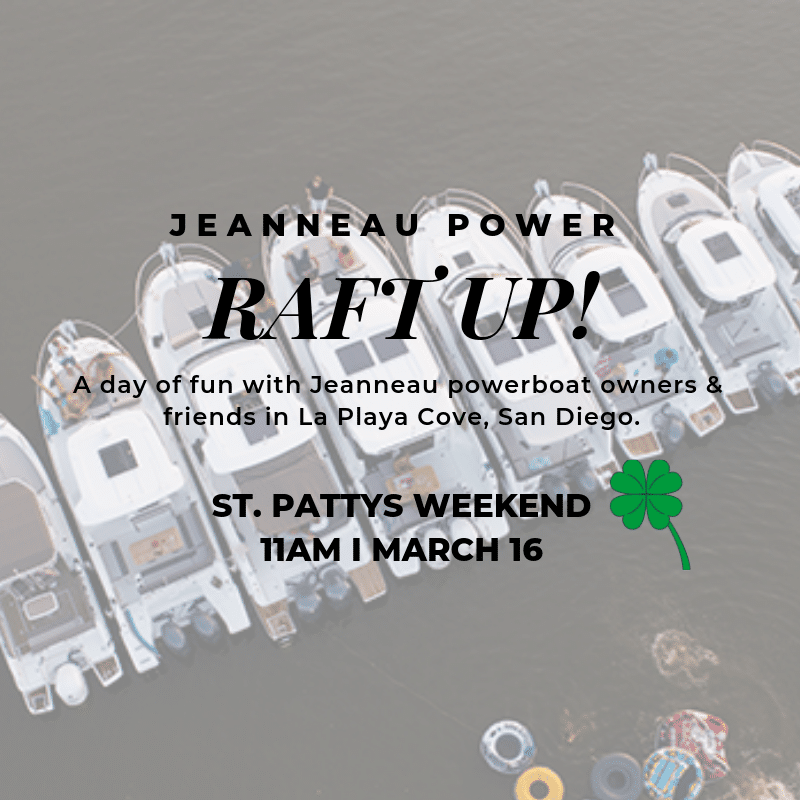 Join us St. Patty's weekend for a day of fun in the sun in La Playa Cove, San Diego. Come raft up with us, make new Jeanneau friends, meet neighbors, paddleboard, kayak, grill and hang out (green St. Patty's Day attire strongly encouraged). Bring your favorite drinks, food, and floaties!

WHAT: Jeanneau Power Raft Up WHERE: La Playa Cove, San Diego, CA WHEN: March 16, 2019 11 AM – Sundown Just look for the 50 North flag!
2019 JEANNEAU POWER RENDEZVOUS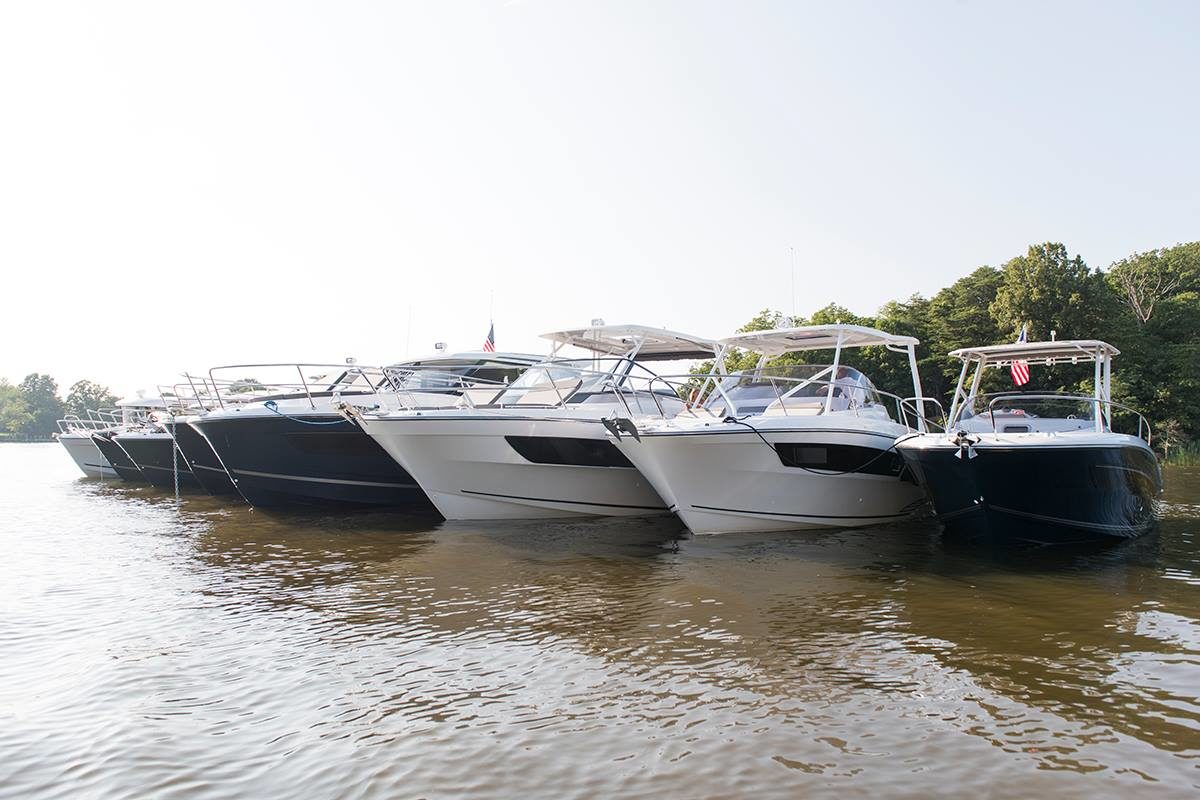 We have set the dates for our 2nd Annual Jeanneau Rendezvous! Mark your calendars for August 22 – 25 and join us in Two Harbor, Catalina for 4 days of fun, on and off the water, and lots of Jeanneau powerboats! All Jeanneau owners, family, friends, and fans are invited! We are planning to make this year's rendezvous bigger and even better! Stay tuned for more details.
NEW BOATS IN STOCK AVAILABLE NOW at our dock in San Diego!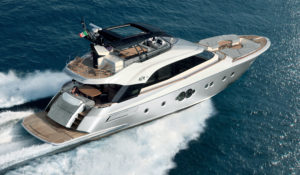 MCY 70 There is no yacht quite like the MCY 70, it is beautifully different from anything else found in the oceans of the world.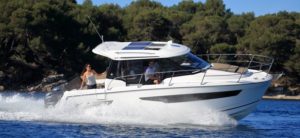 2019 JEANNEAU NC 895 JUST ARRIVED! Designed for cruising, the new NC 895 is a true weekender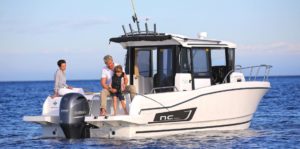 2019 JEANNEAU NC 795 SPORT  The perfect multi-use cruiser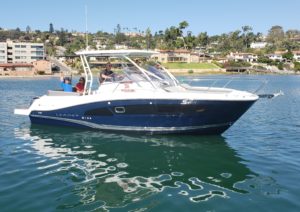 2019 JEANNEAU LEADER 9.0 Perfect for family fun in the sun, weekending, cruising, or just hanging out. A sporty boat with plenty of room for friends and family.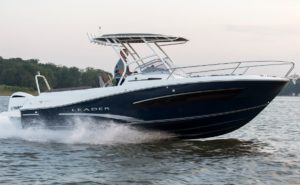 2019 JEANNEAU LEADER 7.5 A spacious saloon and cabins provide for unforgettable evenings, while the fore and aft sundecks allow you to enjoy every moment of being on the water.
We are your West Coast premier yacht sales and service firm and exclusive dealer for  Monte Carlo Yachts & Jeanneau Power Boats. Check out a full line up of all new Jeanneau Inboard/Outboard and Monte Carlo Yachts models here: 
SEE ALL NEW JEANNEAU OUTBOARD MODELS ALL NEW JEANNEAU INBOARD MODELS ALL NEW MCY MODELS
SAVE THE DATE

Discover the Jeanneau Leader 7.5 at the upcoming Long Beach Fred Hall Boat Show! The perfect boat for fishing, watersports, family fun in the sun, weekending, cruising, or just hanging out. A sporty boat with plenty of room for friends and family.
FEATURES • Bright cabin with sea view, double berth, galley and enclosed head • Comfortable cabin with storage and fold-away, U-shaped bench seating • Recessed forward sundeck with adjustable backrest and aft sundeck • Recessedsidedecks for easy and safe movement about the boat • Exceptional hull design by Michael Peters • Aluminum T-Top
Wednesday, March 6th      1pm – 9pm Thursday, March 7th          1pm – 9pm Friday, March 8th               1pm – 9pm Saturday, April 29th           10am – 8:30pm Sunday, April 30th             10am – 7pm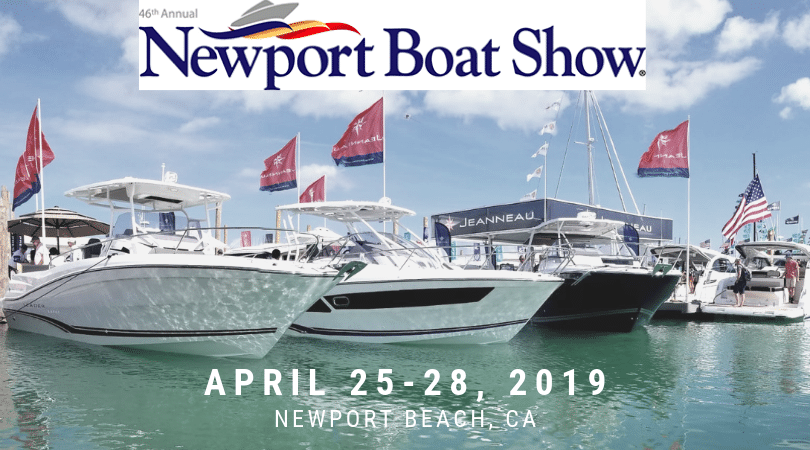 Join us at this years 46th Annual Newport Boat Show, April 25th – 28th in beautiful Lido Village Marina, Newport Beach, CA. This year's show will feature our largest line up of Jeanneau Powerboats to date!
Featured Boats:  Jeanneau NC 1095 I Jeanneau NC 895 I Jeanneau NC 795 I Jeanneau NC 795 Sport Jeanneau Leader 10.5 I Jeanneau Leader 9.0 I Jeanneau Leader 7.5 Thursday, April 27th           Noon – 7pm Friday, April 28th                10am – 7pm Saturday, April 29th            10am – 7pm Sunday, April 30th              10am – 5pm
NEW BOATS COMING SOON
CONTACT US: info@50northyachts.com
Didn't find what you were looking for or have questions about listings or upcoming events?