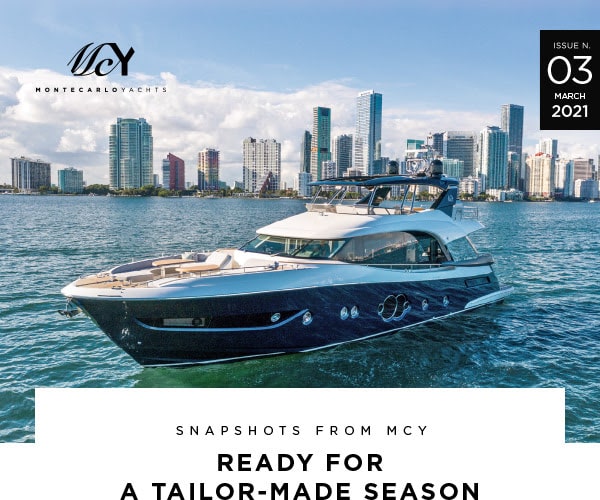 A distinctive tailor-made attitude aimed at an enhanced customer experience has always been Monte Carlo Yachts' hallmark. In this atypical year we have strengthened this approach, to make sure that owners, today more than ever, could fulfil each and every one of their dreams.


MCY 76 shines at the Palm Beach International Boat Show
Palm Beach has recently hosted the 35th Edition of the International Boat Show. A great event driven by the hope of coming back to normality soon and living again exciting sea experiences in absolute freedom. Monte Carlo Yachts' presence at the show was made possible thanks to the organization of SYS International Yacht Sales that ensured a great representation overseas of the company. It has been an important occasion to meet owners and prospects who demonstrated a high interest in the MCY Collection and had a chance to experience first-hand the unique features of the MCY 76 on display.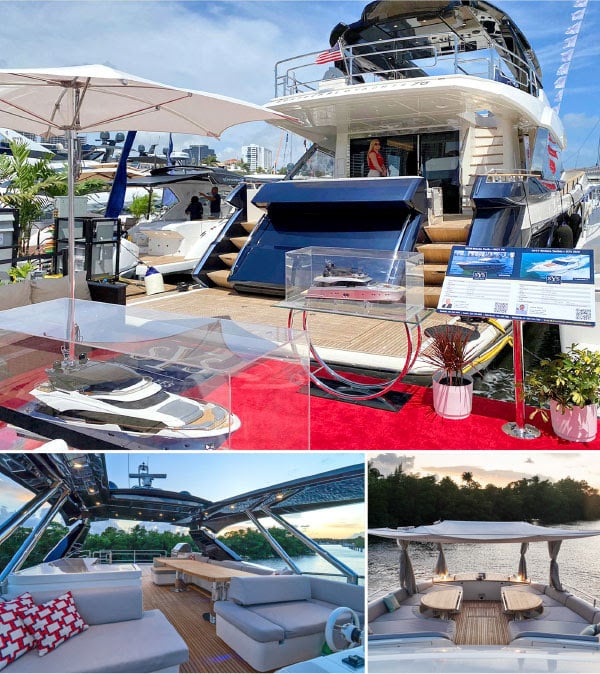 MCY 76 Skylounge owner tells his experience onboard the brand new model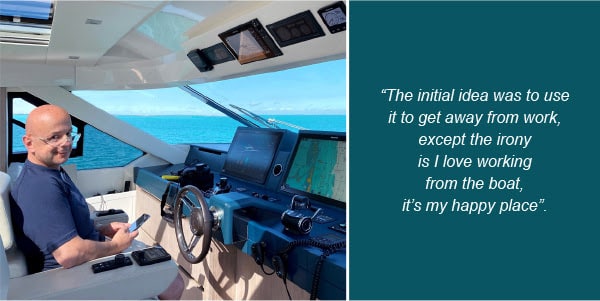 "We wanted more interior space in the salon, and not having a helm station really opens things up. These guys at MCY are magicians; they doubled the space on the flybridge in the new 76. Enclosing that space made for a very large second salon that doubles as a nice office for me so I can work quietly from the boat. I should really call the boat @Work."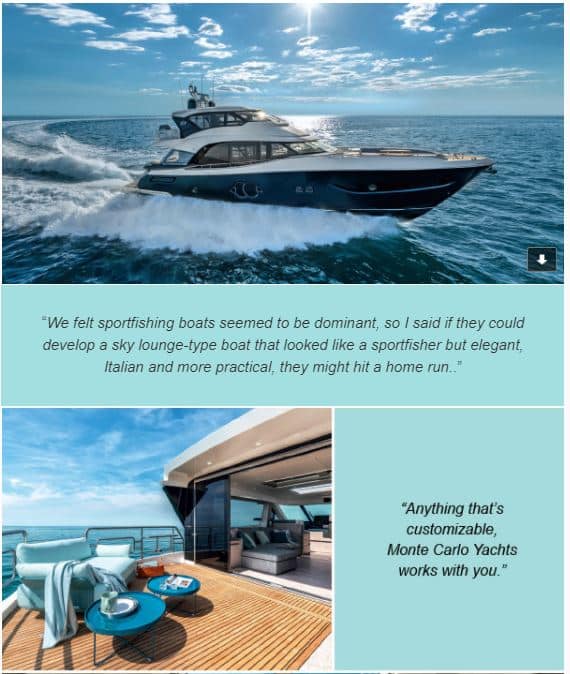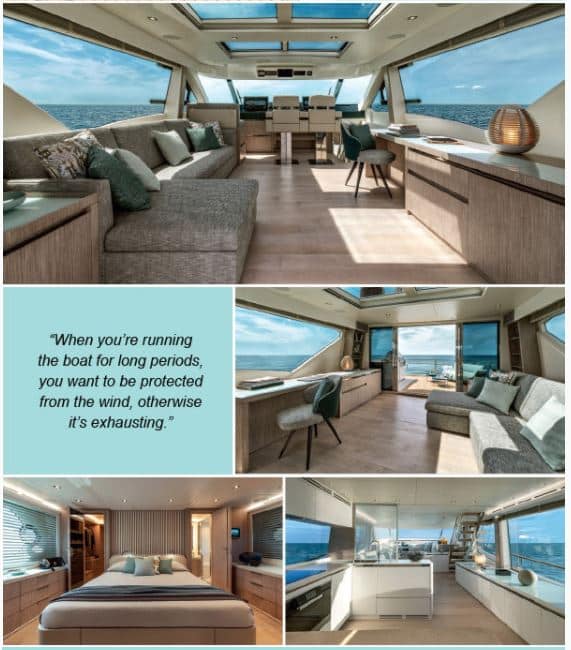 "
One thing we did on this boat was to create in every area a ton of storage space. There isn't a space that isn't utilized. I find most people don't realize how much storage you need on a boat
."
© 2021 – BOAT INTERNATIONAL US EDITION
READ FULL INTERVIEW

In the next months, the Italian shipyard will be delivering several MCY models, which fully address the needs and the desires of each owner and are distinguished by high levels of comfort and safety on board.
The custom-made yachts cover various sizes of the MCY Collection and are destined to different markets around the world: from the Mediterranean area, to the Great Lakes area in North America, reaching also the Asian Market, thanks to the MCY 70 Skylounge unit recently sold in Hong Kong. Each model presents distinctive customization options both in the exterior and interior arrangements as well as in the decor, according to the owners' preferences and personal way of enjoying life onboard.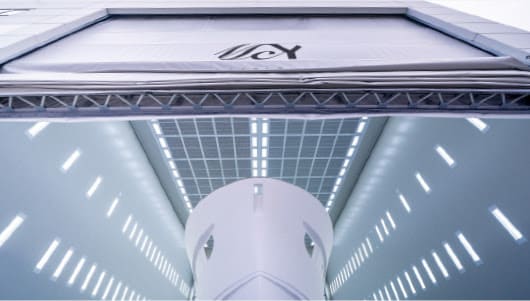 The second part of the year will see a brand new MCY 105 unit reaching Australia, early enough for the start of the season in the southern hemisphere. The unit will find home in the exclusive setting of Rose Bay Marina, a fascinating, high-end location in between the iconic Sydney harbor and the world-renowned Bondi Beach.