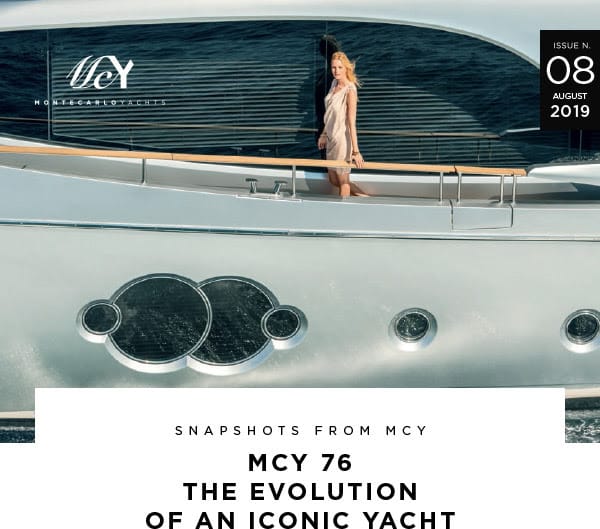 Following the launch of Monte Carlo Yachts' second generation,
MCY 76 embodies the brand's Vision featuring the symbolic elements
of the MCY Collection.
Alongside investing in the design and evolution of its models,
Monte Carlo Yachts continues to expand its network and increase
its presence on the international market.
MCY Collection is ready to welcome you on board
at the next boat shows


The new MCY 76, representing the evolution of the company's first yacht, triggers authentic, elegant and timeless feel. While enlarged portholes offer increased exposure to natural light, wider exterior areas achieved with this new design enable multiple comfortable situations and livable environments.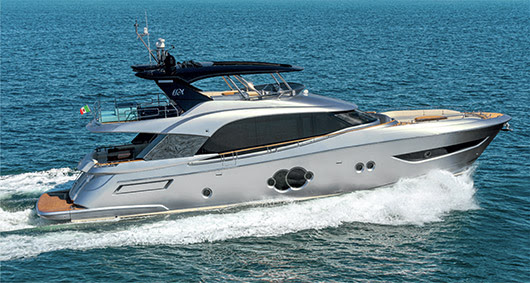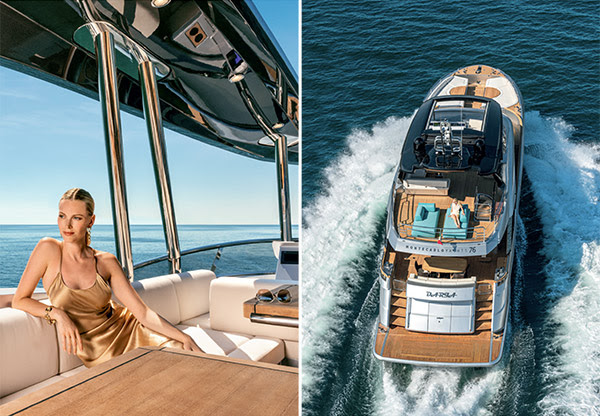 At 76ft, the new MCY76 offers increased unique customization
opportunities in its size category. The sleeker exterior lines of this
model inspired by the larger units of the MCY Collection allow for a closer relationship between the individual and the sea.
The shaped bulkheads allow guests on board to safely reach the large
and versatile Bow Area from the Aft Cockpit's alfresco dining location.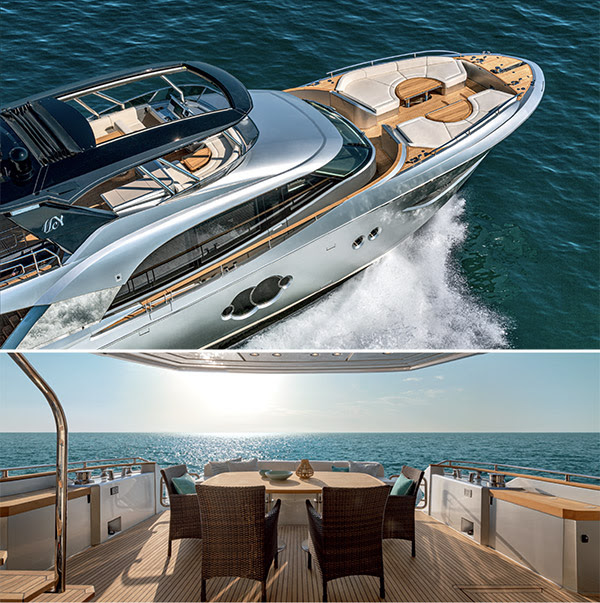 The individuals' relationship with the sea is further enhanced by MCY 76' close connection between this wide external area and the main saloon.
The presence of multiple living spaces on the main deck enables individuals to relax on the comfortable sofas and armchairs, or dine on the spacious Carrara marble table. A fully equipped galley naturally integrated into the saloon layout has been designed to fulfill everyone's desires.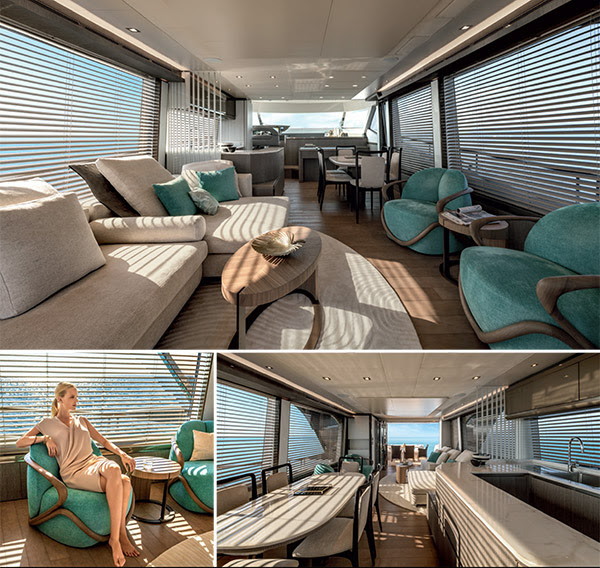 The interiors are enhanced by three-dimensional decor elements combined with the elegant and sophisticated pairing of fabrics and wood panels.
White and grey pickled oak woods combined with lacquered and reflective details enrich the elegant design from the main deck all the way through the lobby and the interior of each of the four cabins.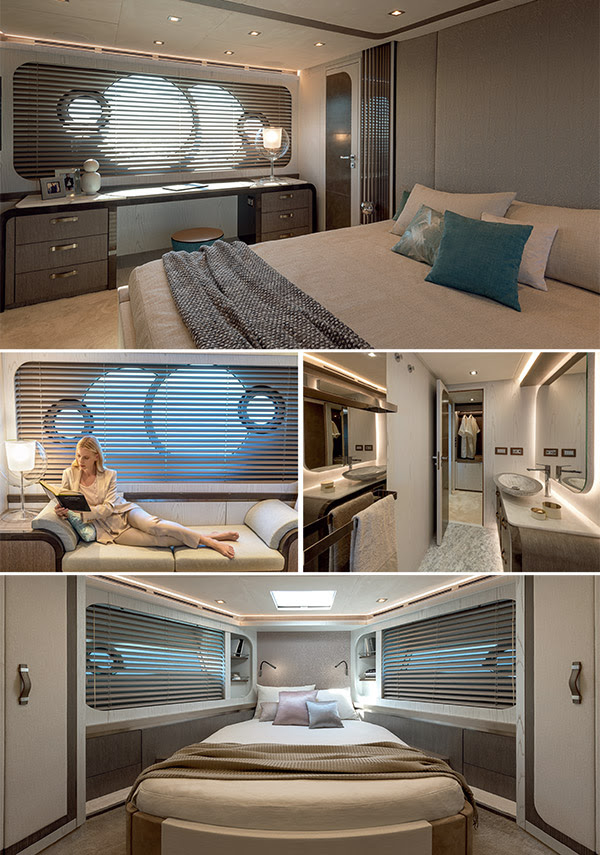 Monte Carlo Yachts is pleased to announce the opening of the first office in the yachting community of Porto Montenegro.
Thanks to Dream Yachts and RR Yachts, MCY' official dealers, the international presence of the brand will be enhanced in this first class premium marina.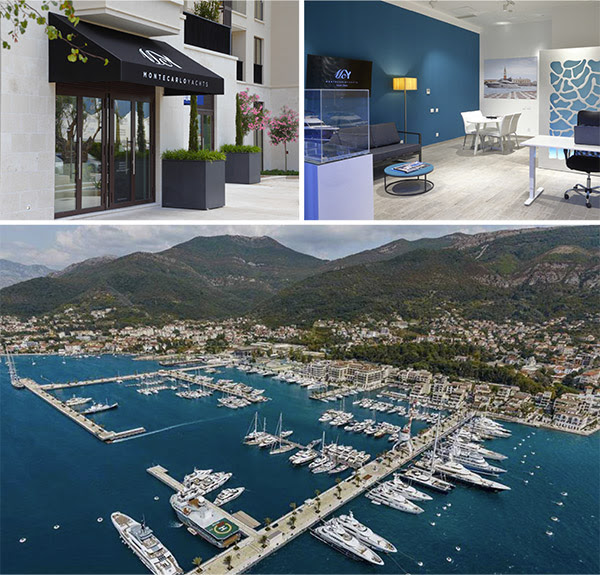 The new MCY 76, MCY 70 and MCY 66 were noticed for the first time together in the breathtaking location of Costa Smeralda in Sardinia. Yacht Club Porto Rotondo hosted an exclusive event organized by our official dealer Given for Yachting to introduce the new MCY models in the region.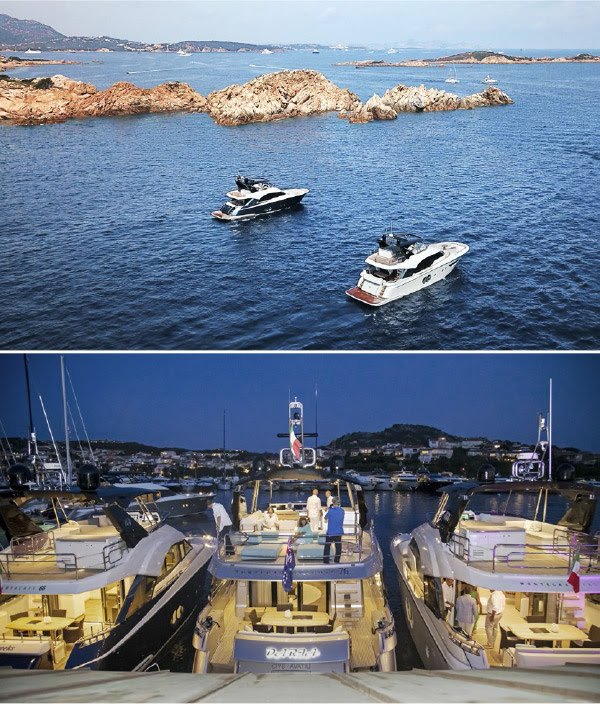 CONTACT US FOR MORE INFORMATION ON MONTE CARLO YACHTS 
INFO@50NORTHYACHTS.COM
619-684-9266