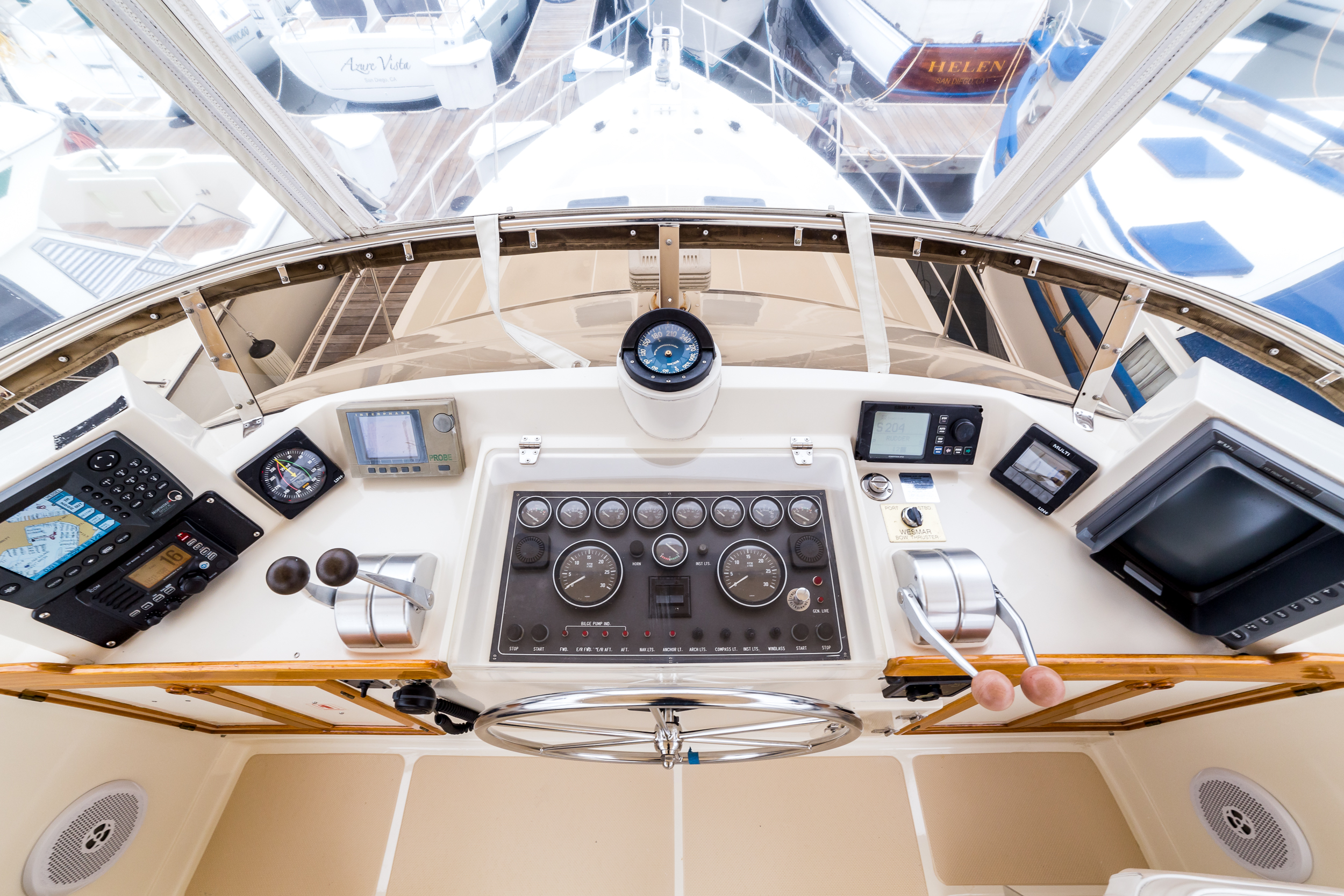 Technology impacts all industries and provides an excellent opportunity to have high-quality and advanced navigational systems, collision avoidance features, and accurate weather forecasting. As you continue to add new gadgets and fun things to your collection, you might experience issues with compatibility if you don't have assistance or information from experienced San Diego yacht service professionals who can advise you on what works and what doesn't.
The compatibility wasn't an issue back in the day when computers didn't collect endless amounts of data and spew them back at you. It's still possible to mix-and-match instruments and coordinate them to use the same data source. The data rapidly transmits back to the system through cables. The depth sounder transducer, masthead anemometer, and other inputs go to the controller area network (CAN).
The process of getting a system going starts with creating a plan for all the gadgets as a complete system instead of individual components. Save yourself time and hassle by researching various brands and choose the one that fulfills your needs most adequately. While it's most beneficial to purchase everything at once in a complete system, it might not be in the budget so you can still conduct a partial upgrade.
Points of Advice
It's critical to educate yourself if you aim to install the system yourself without guidance from a professional. You must be accurate with pay close attention to detail, secure plugs, crimp connections, and be able to merge leads together if you need to complete the process from start to finish. The system should leave room for expansion and additional upgrades and include NMEA and Ethernet. Digital charts, dual GPS, AIS weather, and data streams make it easier to navigate the waters.
That's Just the Beginning
The cost of the components is just the start. You also need the cables, boxes, antennas, network structure, and control nodes to get the system going. Examine the documentation and install process before purchasing to know what's included and what isn't. A large screen to have a visual for all the information sounds ideal, but it will create an excessive draw on your battery.
It might seem like a hassle to upgrade, but once you advance from your old technology to the current standards, you'll wonder why it took you so long to take the plunge. The main navigation companies have sensible solutions to networking with unique interfaces and features. The integrated packages make it easier to install, use, and maintain an all-in-one system.