We are proud to announce that 50 North Yachts is the new West Coast Dealer for World Cat Boats. World Cat's mission and commitment to delivering the smoothest ride on the water and an overall better boating experience both play an instrumental role in our company's decision to take on this successful line.
As the largest maker of power catamarans in the world, with over 80,000 customers across the globe enjoying World Cat catamarans, we are excited to expand their outreach to the Western U.S.
In addition to being built with the best materials, by the best craftsmen in the business, World Cat offers a 10-year structural hull warranty, giving you the confidence to Cruise, fish, dive, and explore the open water.
"Our team is thrilled to add World Cat to our brand offerings, as they are a definitive leader in the catamaran segment and we see tremendous growth potential with their model line-up for our business," said 50 North Yachts Co-founder and Managing Partner Mark Gibbons. "We founded our dealership with a vision to create a new standard of excellence for the luxury yacht industry, and World Cat's Custom 40' Series they have developed along with their other popular line-up makes a perfect fit for our vision."
We are eager to share the World Cat experience with West Coast boaters!!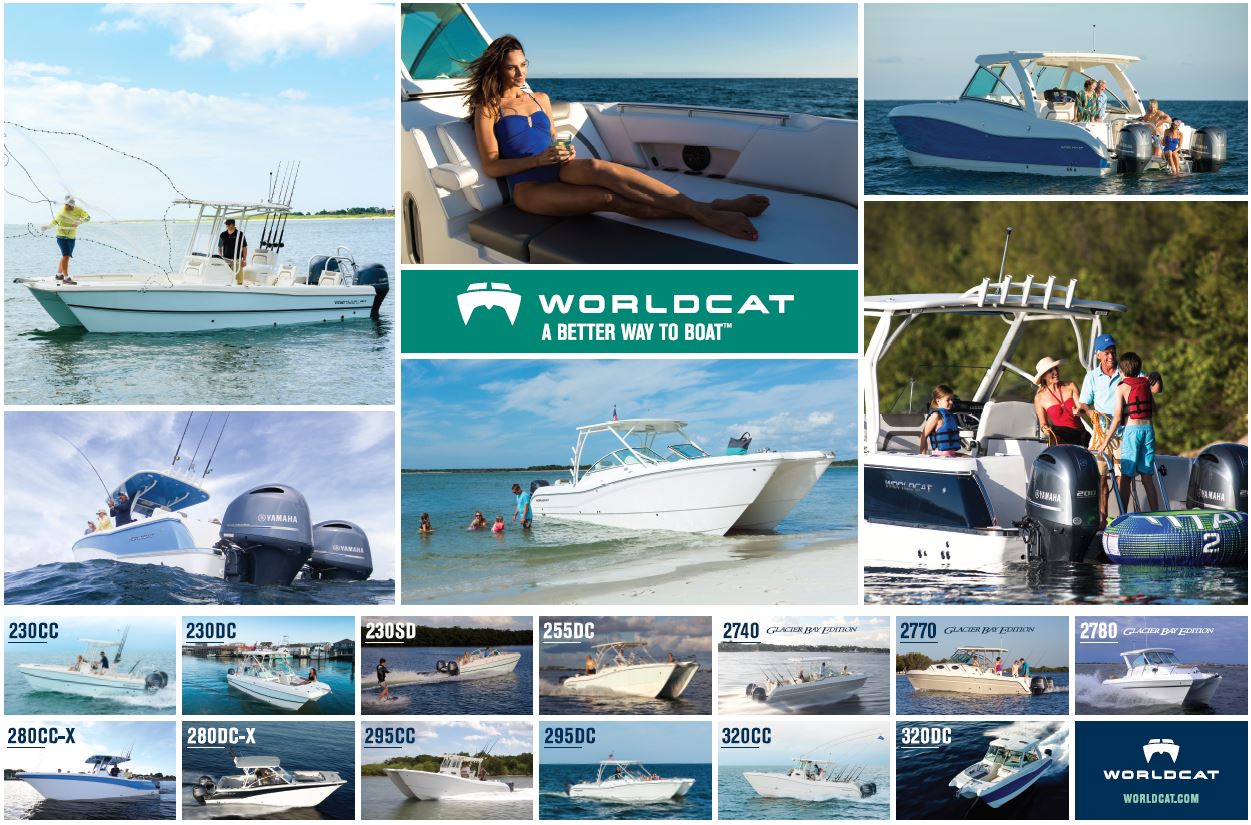 See our World Cat West Coast debut at the upcoming
Newport Boat Show, April 23-26, 2020
Featured World Cats: 
280 Center Console
230 Dual Console