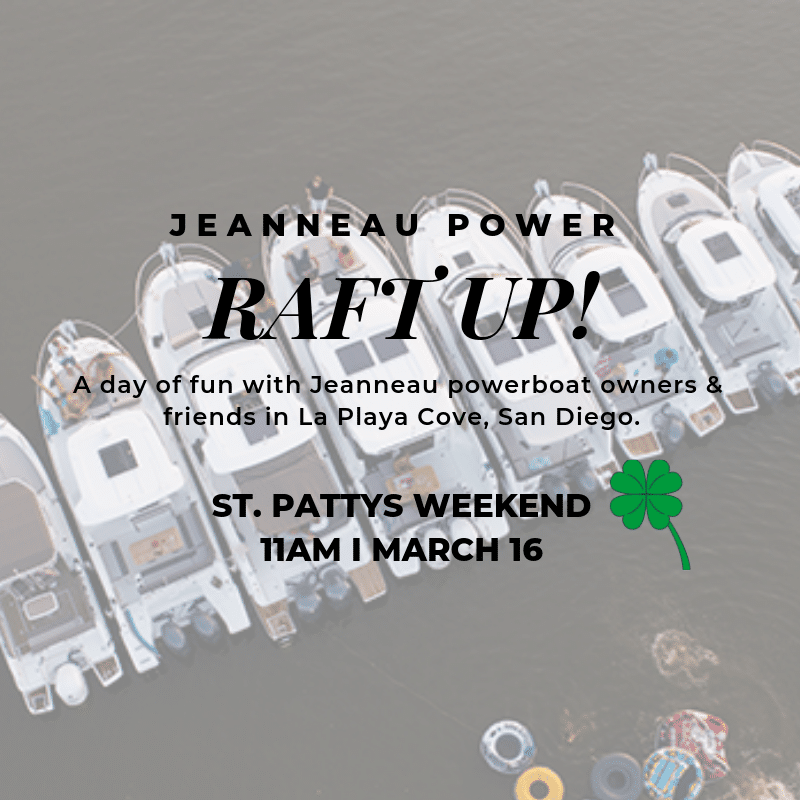 JEANNEAU POWERBOAT RAFT UP! Join us St. Patty's weekend for a day of fun in the sun in La Playa Cove, San Diego. Come raft up with us, make new Jeanneau friends, meet neighbors, paddleboard, kayak, grill and hang out (green St. Patty's Day attire strongly encouraged).
Bring your favorite drinks, food, and floaties!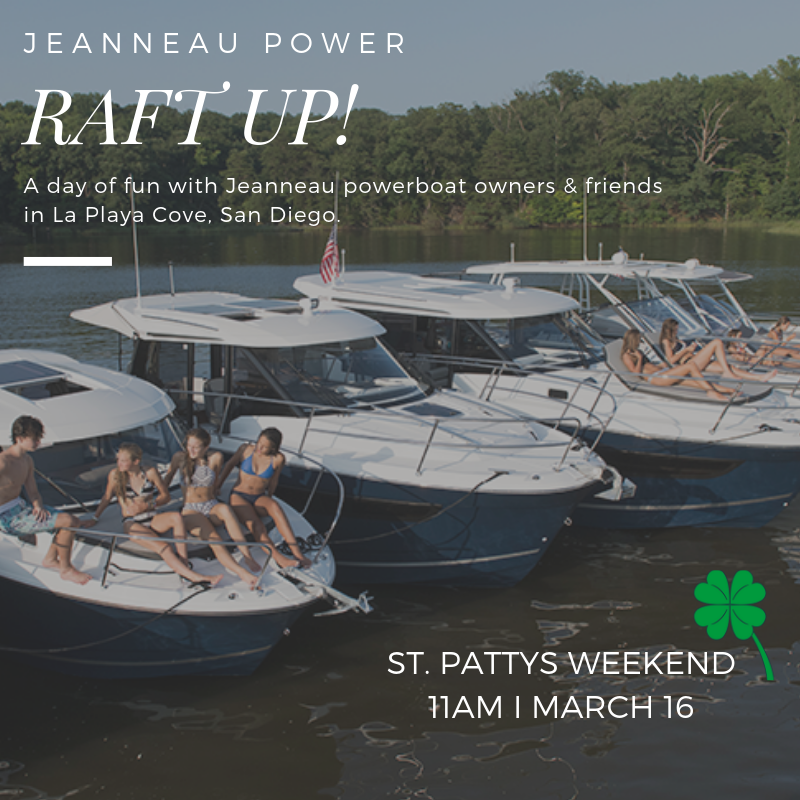 WHAT: Jeanneau Power Raft Up WHERE: La Playa Cove, San Diego, CA Feel free to stay the night! La Playa Cove is a 72-hour, weekend-only anchorage located between San Diego and Southwestern Yacht Clubs in the Shelter Island yacht basin. For more info on anchorage visit https://bit.ly/2U0TcTF WHEN: March 16, 2019 11 AM – 5PM Just look for the 50 North flag!
Looking forward to seeing everyone on the water!! Please email us with any questions