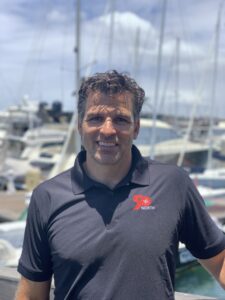 Ryan has spent the last 27 years serving our country in Navy Special Operations and is excited to open this new chapter of his life in the boating industry. Spending many years as a child growing up on the docks around Cocoa Beach, Florida Ryan found his love for boating while fishing on the inland waterways and The Atlantic Ocean. He now lives in the Coronado Cays with his wife and two children. Most of his free time is spent on the waters of Southern California with his family and daughter who is a blossoming competitive sailor at the Coronado Yacht Club.
"I believe in identifying opportunities and building legacies and boating is a way to do both," said Anderson, "Many of my greatest memories come from being on and around the water and I look forward to showing others how they can create the same great memories."
Ryan's vast experiences and passion will bring great value to those that he serves. His passion for the water and boating is infectious and we are lucky to have him join the team!