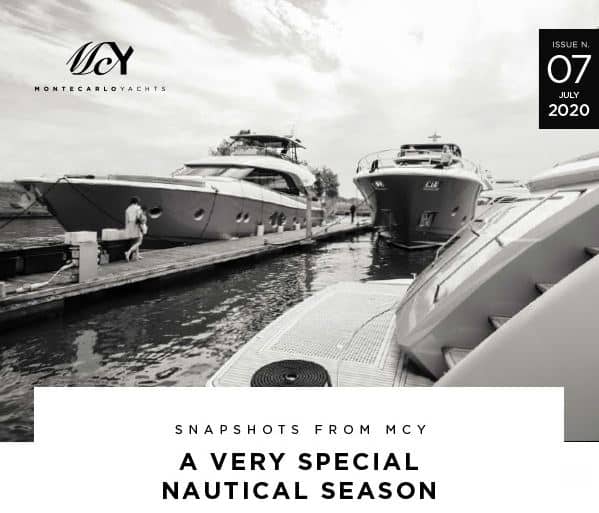 Looking at the 2020-2021 nautical season Monte Carlo Yachts presents new developments and models, while approaching the market with an alternative and tailor-made attitude, taking into consideration the ongoing health concerns.
#ourvaluesourfuture

2020 MCY Dealers' Meetings
With the new season approaching, Monte Carlo Yachts has had the pleasure to hold online webinars with official dealers and partners from Asia, America, Europe and GCC area, which took place from July 21 to July 24.
Given the uncertainty surrounding the Covid-19 situation, the Company decided to prioritize the well-being of its guests, owners and partners by offering an alternative and unique tailor-made approach to reach the different markets.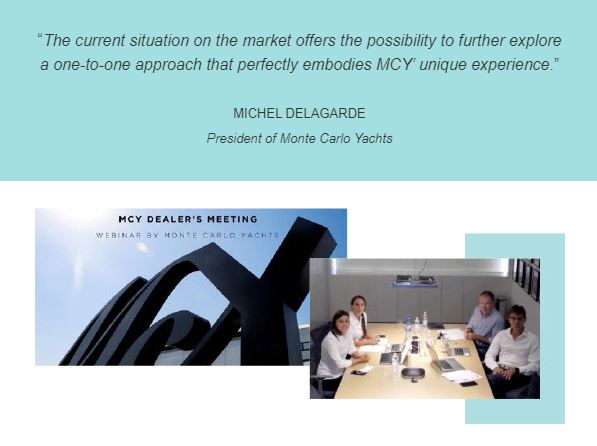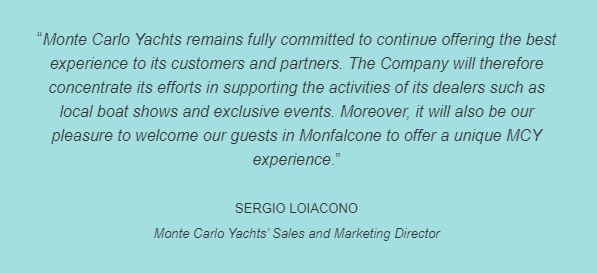 MCY 96 Highlights
A yacht with naval allure and all the comfort of a megayacht. Watch this two minutes' video that underlines the MCY 96 timeless features.


International Press introduces the new MCY 76 Skylounge
A warm welcome for the new born in Monte Carlo Yachts. The MCY 76 Skylounge has caught the attention of worldwide journalists and media. We propose you a blend of articles to explore its peculiar features.