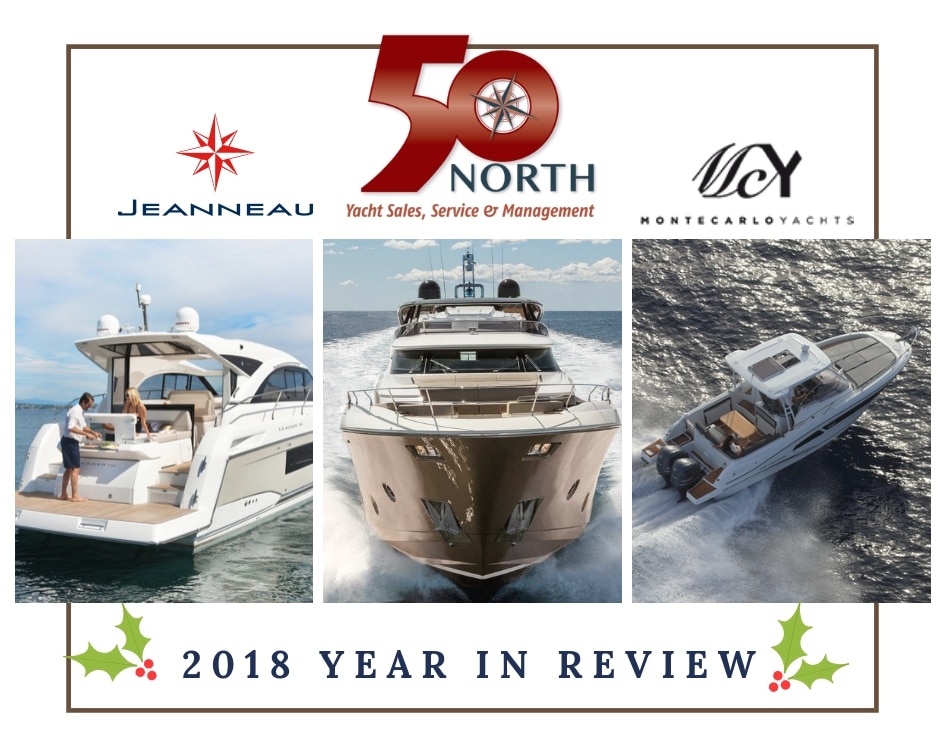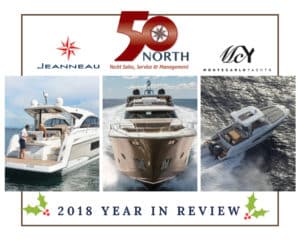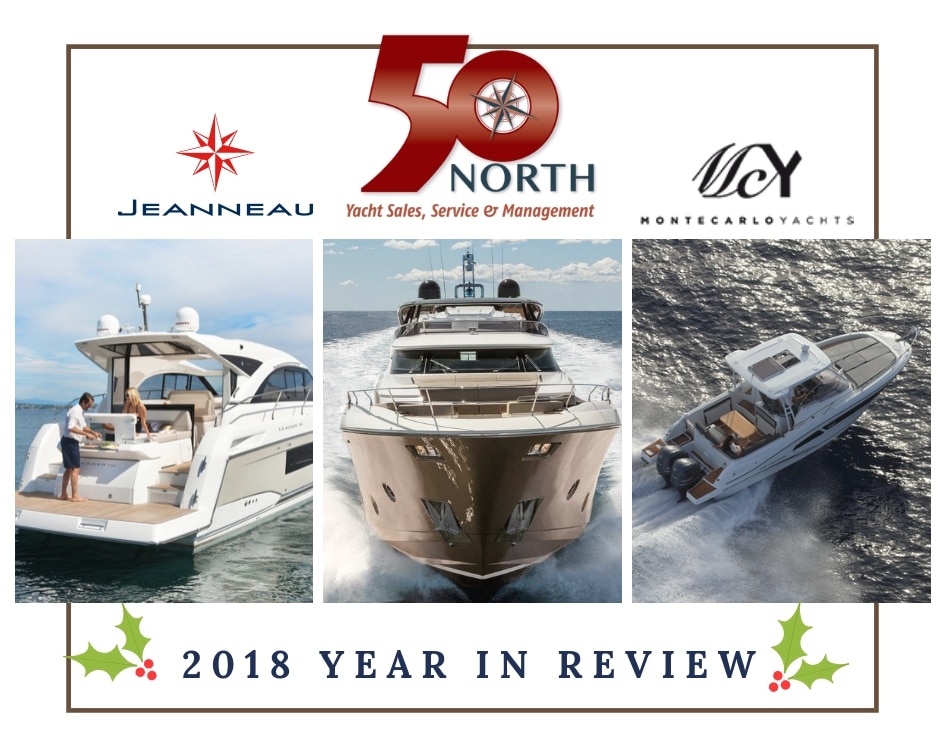 HIGHLIGHTS
° 50 North 5 Year Anniversary
° Celebrating 2 Years With Jeanneau Power
° Jeanneau's Throttle Down Event Recap
° New Boats Available 
° Jeanneau Catalina Rendezvous
° New Boats On The Way       
° Featured Listings                  
SAVE THE DATE
Sunroad Boat Show – January 24-27, 2019
Miami Boat & Yacht Show – February 14-17, 2019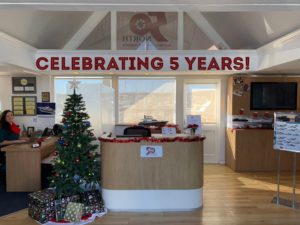 The month of October 2018 marked 5 years in business for 50 North Yachts! As your exclusive West Coast dealers for Jeanenau Power, Montecarlo Yachts and quality brokerage boats our team is driven by a shared passion for boating and is continuously committed to providing expert service in a fun and friendly atmosphere.
We are incredibly grateful to our clients who trusted in us to help them provide unsurpassed services and products. Their requests, demands, and feedbacks
have pushed us to go a long way and make our business so great. Our success story is incomplete without the encouragement of our clients. Not only have they helped us reach out to the world but they have also made us a part of their lives. They have been the strongest marketing strategy for our company. We can't thank you enough for your contributions to 50 North Yachts. Looking forward to making the next 5 years even better!!

50 North & Jeanneau Partnership
This year we are celebrating 2 years with Jeanneau Outboard Powerboats.
With 24 boats sold down the west coast from Monterey Bay to Ventura and San Diego and all the way to Hawaii! 
We are looking forward to bringing on Jeanneau Inboard powerboats this year, these are the perfect fit for west coast cruising. Up first is the Leader 36, expected to arrive at our San Diego location spring 2019!
We are proud to be the exclusive west coast dealer for these quality boats.

2018 JEANNEAU THROTTLE DOWN DEALER MEETING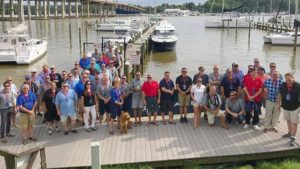 In July, Jeanneau Power dealers from all over the U.S met in Annapolis, Maryland for the 2018 Throttle Down Dealer Meeting. With 3 days of product training and demo rides, 8 Jeanneau outboards were put to the test. What an incredible line-up of boats they had for us to sea trial. We LOVE these boats and are so proud to be part of such an amazing company! Looking forward to adding Jeanneau inboard to our inventory this year! Check out the video from this years Throttle Down Dealer Meeting and see what it's all about.  HERE
NEW BOATS IN STOCK
AVAILABLE NOW at our dock in San Diego!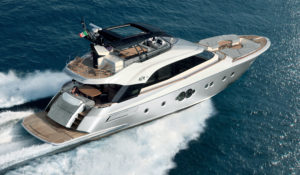 MCY 70
There is no yacht quite like the MCY 70, it is beautifully different from anything else found in the oceans of the world.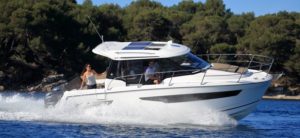 2019 JEANNEAU NC 895
JUST ARRIVED!
Designed for cruising, the new NC 895 is a true weekender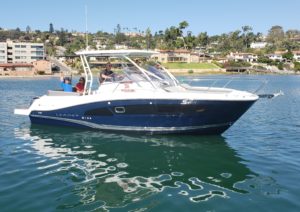 2019 JEANNEAU LEADER 9.0
Perfect for family fun in the sun, weekending, cruising, or just hanging out. A sporty boat with plenty of room for friends and family.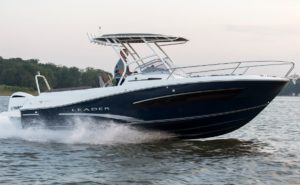 2019 JEANNEAU LEADER 7.5
A spacious saloon and cabins provide for unforgettable evenings, while the fore and aft sundecks allow you to enjoy every moment of being on the water. 
We are your West Coast premier yacht sales and service firm and exclusive dealer for  Monte Carlo Yachts & Jeanneau Power Boats. Check out a full line up of all new Jeanneau Inboard/Outboard and Monte Carlo Yachts models here: 
SEE ALL NEW JEANNEAU OUTBOARD MODELS
ALL NEW JEANNEAU INBOARD MODELS
ALL NEW MCY MODELS

We were so fortunate this year to have enough Jeanneau powerboat owners on the west coast to host our first annual 50 North, Jeanneau Powerboats Rendezvous, in Two Harbors, Catalina Island! Four fun-filled days of sunshine, swimming, paddleboarding, an evening hosted dinner on the beach with music, raffle prizes, and giveaways (oh, and buffalo milk, we can't forget the buffalo milk!). Wade Clevenger, regional sales manager of Jeanneau Powerboats, joined us for the weekend of fun and was available to answer clients Jeanneau questions, concerns or recommendations. We had an excellent turnout and look forward to making the event even bigger next year! 
COMING SOON
CONTACT US:
info@50northyachts.com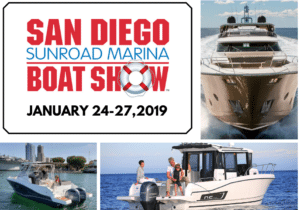 Start 2019 with a boat! Join us at the San Diego Sunroad Boat Show and check out our biggest display of Jeanneau Powerboats to date. as well as the stunning Monte Carlo Yachts 70! More details to follow


2019 Miami International Boat and Yacht Shows 
Features Models from Jeanneau and Monte Carlo Yachts



Didn't find what you were looking for or have questions about listings or upcoming events?