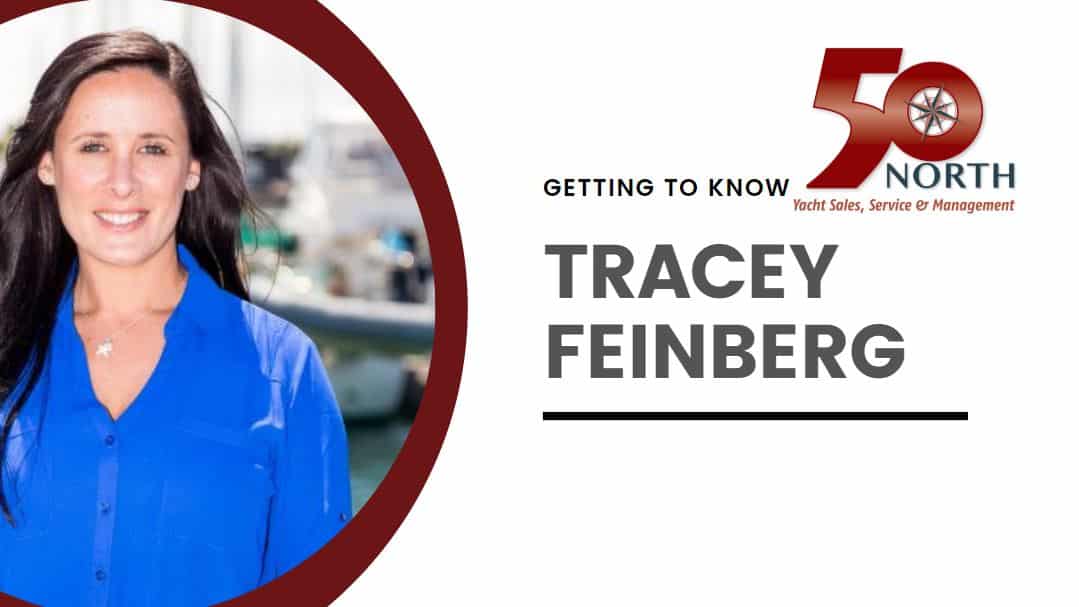 At 50 North Yachts, we have dedicated our work to helping people find the perfect boat, sell their current boat, yacht management, and having the best experience through those processes. Our team is driven by a shared passion for boating and is committed to providing expert service in a fun and friendly atmosphere. Learn more about the people behind the scene in our "Getting to know 50 North" segment. Each week we will be featuring an interview on our blog and social media with each of the talented individuals that make up 50 North Yachts.
This week's spotlight shines on Tracey Feinberg. Tracey has been a sales agent at 50 North for 3 ½ years, besides being awesome she is also extremely passionate about boating and being out on the water. Some of you may actually recognize her as @T_onthewater from her popular boating Instagram page and YouTube channel. See what she has to say about working in the yachting industry and a fun few fact about herself…
-What do you like most about working at 50 North Yachts?
Working for 50 North yachts is like a breath of fresh air. We are like a family here and all work so well together, and honestly, getting to go out on the water and go boating!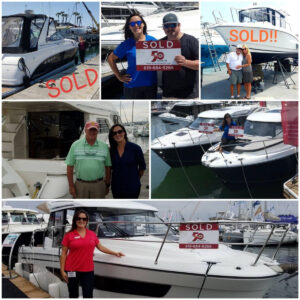 -How long have you been in the industry?
I started at 50 North Yachts almost 4 years ago, but it really started about 10 years ago. I had my own yacht restoration business specializing in refinishing. Over the years watching my clients sell and buy the very boats I was repairing and maintaining it became clear they would benefit from my unique knowledge of their boats during a purchase or sales event. So, I then incorporated a sales license into my business to better serve the boating community. Now I am working fulltime as a sales agent.
– Favorite travel spot?
Anywhere on the water or high in the mountains. I have a special secret spot in the Sierras I love to go to to disconnect and recharge.
– Do you have a favorite quote? Motto or personal mantra?
"To live is to do."
– Tell us three things most people don't know about you…
I am pretty silly, but only in private and with people I am close to.
I have my own motorcycle and love to go for Sunday rides with my husband.
I have a wood lathe and love to spend hours turning wood into beautiful creations.