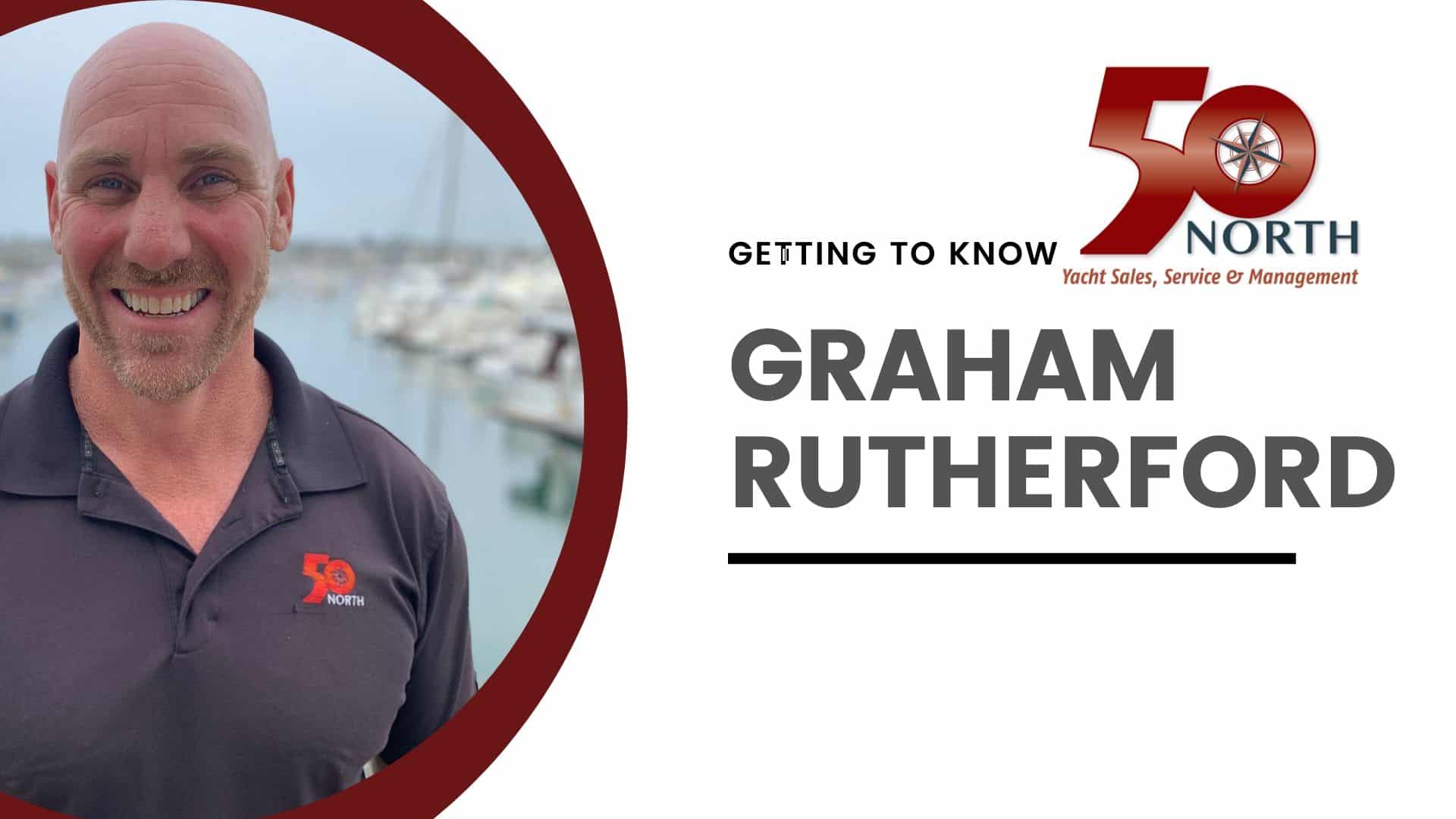 For this week's 'Getting to Know 50 North' we sat down with our favorite Aussie friend and sales agent, Graham Rutherford!
In addition to always making us laugh, Graham has an extensive background in boating/yachting, joining us from the superyacht world, he is a licensed yacht captain, accomplished marine project manager, and avid water-skier.
Graham is one of many outstanding assets that we are truly thankful to have as part of our Team. Let's get to know him a little better ….

– What do you like most about your job? 
I love meeting and talking to people who are passionate about what I love doing and that is boating. This is what I have done all my life and love what I do.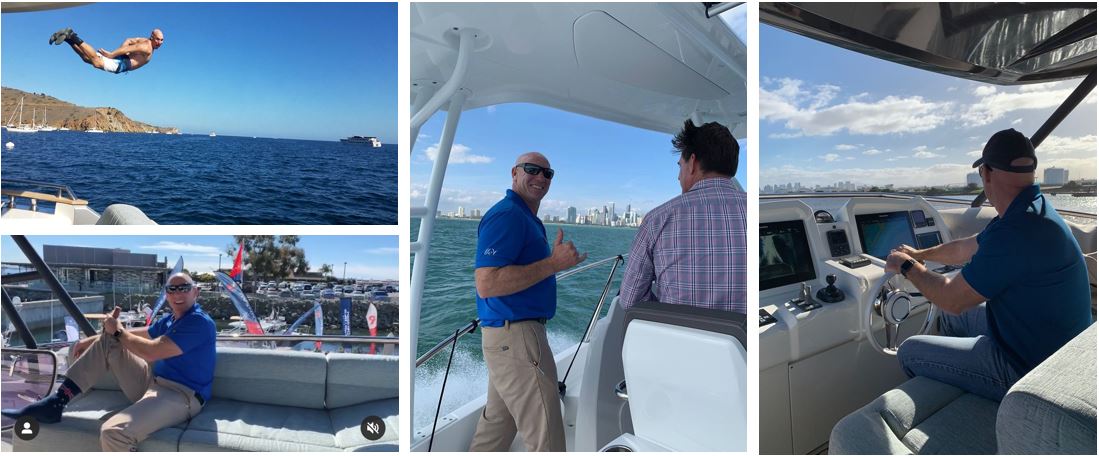 – What do you like to do on your days off?
Being in the water surfing, on top of the water boating and water skiing, or under the water scuba diving, I'm in. I have currently been getting into mountain bike riding. San Diego has some great single track biking.
– Favorite travel spot?
Hard question as I have traveled extensively. But I would have to say Fiji. The diving and the surf was just amazing.
– You're happiest when?
When I see a boat!!! LOL, When my family is healthy and happy I am happy.  Also when we are all together on vacation, even if it's just camping for a night.
– Do you have an office nickname? What is it?
I'll leave that to the girls!! No doubt they have one to call me to my face and then another one when I am not around LOL….
(We call him "Graham-a-lam" at all times J )

– If you were stuck on an island what three things would you bring?
Jugs of water, mask and snorkel, matches or a lighter. (That's 4 but we'll let it slide..)